CityNews Tonight airs longer to build on reach
The newscast will extend its half-hour timeslot to a full hour to better cover local news in Toronto for late-night viewers.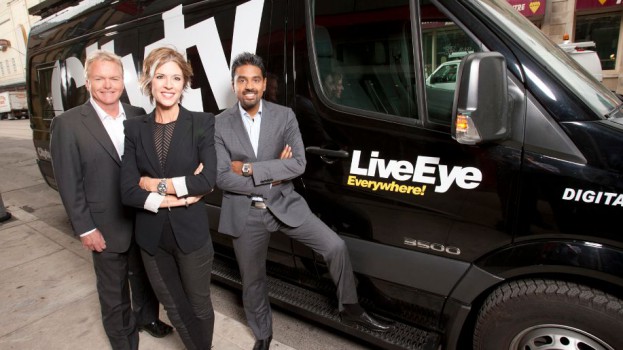 CityNews Tonight, a newscast that airs on the CityNews Channel as well as on Citytv and streamed online at Citynews.ca, has been extended from its usual 11 p.m. half-hour segment to an hour.
The 24-hour Rogers-owned CityNews Channel is hoping to further capitalize on its existing viewer (aged 25 to 54) strength in the late evening, John Hinnen, VP of television and radio news, Rogers Media, tells MiC.
"From a competitive standpoint we're up against a national newscast with CTV, and a regional newscast with Global," he says, adding that internal research showed that there was viewer demand for a longer newscast and it made sense for the channel to compete with more coverage.
The extended newscast will give viewers the opportunity to see some of the stories that did not make it onto the 5 p.m. or 6 p.m. cast, says Hinnen. The channel is hoping to repeat the success it has seen with hour-long news broadcasts during those timeslots as well as at 11 p.m. on weekends, he adds.