Telus joins Say No To Bell Coalition to thwart Astral Media takeover
The company joins Cogeco, Eastlink and Quebecor as they launch a campaign opposing the purchase of Astral Media by Bell.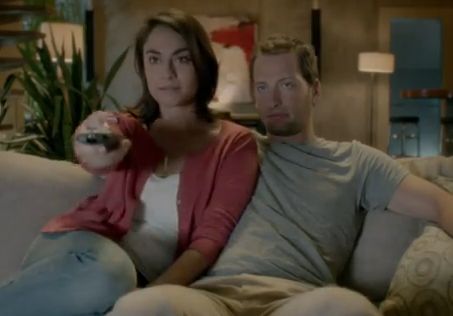 Telus has joined the "Say No to Bell" campaign led by Cogeco Cable, Eastlink and Quebecor over the pending takeover of Astral Media.
The group has also launched a TV commercial that it says will air across various stations in Canada, along with a radio spot. A spokesperson said the group would not elaborate further on the media plan.
The move, coming in a submission to the CRTC, combines opposition in Eastern Canada to Bell Canada's $3.38 billion acquisition of Astral and its radio and TV assets with a major media group in Western Canada in Calgary-based Telus.
The phone giant told the CRTC that Bell's potential acquisition of Astral Media portends an "unprecedented concentration of market power in the broadcasting sector," and should be denied.
Telus added that Bell, which owns and operates the Bell Media subsidiary of media assets, including the CTV network, has already engaged "in behaviour that limits choice for Canadians and raises the costs of content for consumers."
"All Canadians should be able to access the content they want through the provider they choose; we all benefit from competition between a variety of organizations and no one company should be in a position to take away choice or access to content for consumers," added Darren Entwistle, Telus president and CEO, in a statement.
The Say No to Bell coalition is urging the CRTC and the federal Competition Bureau to block the takeover, which will give the combined entity a 45% hold on the Canadian radio market, and a range of specialty and pay TV channels countrywide, with implications for media concentration in the Canadian market.
"If the Bell/Astral merger proceeds, the concentration of Canadian ownership will be equal to an American company owning Verizon, Direct TV, CBS, ESPN, MTV, Comedy Central, Discovery Channel, Bloomberg Television, HBO, Starz, ClearChannel Radio, ESPN pay-per-view, HBO pay-per-view, Lamar Outdoor Advertising and Radio Shack – it's a gravely concerning proposition when examined in that context," Telus added in its CRTC submission.
Astral Media's media assets include pay TV services like The Movie Network and a share of HBO Canada, 83 radio stations and out-of-home advertising.
From Playback Daily