Toronto Life's high hopes for Stylebook
The publisher talks to MiC about what makes the specialty title different from others in the fashion space.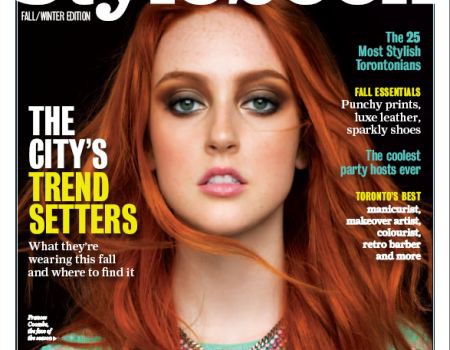 Next week Toronto Life will be publishing the second edition of its Stylebook – a separate magazine specializing in what publisher David Hamilton tells MiC is not necessarily about the incoming fashion trends, but rather the lifestyles of Toronto's chic set.
This type of content is what Hamilton says makes the publication unlike others in the space. The focus is local and the approach is to connect people in the city. Fashion magazines generally cater to women, he says, but Stylebook is trying to be more inclusive and speak to both men and women, with the potential to reach a slightly younger audience than that of Toronto Life's 25- to 45-year-old readers.
Circulation for the magazine is around 32,000 and it will hit streets next Thursday, Aug. 23 with about 65% editorial and 35% ads, he notes. The magazine was timed to come out just before TIFF, and will be at the festival with sponsors Fiat, Disaronno, Cayman Islands and Nexxus (which are also advertisers in the issue). The magazine typically attracts a range of cosmetics, food, drink, travel and auto brands, says Hamilton.
Stylebook is one of six special interest publications that Toronto Life puts on newsstands each year, with two of those six being added to the portfolio within the past year. The first of the two was the launch of Neighbourhoods: The Insider's Handbook in May and the second, Toronto Life Cooks, will have its first publish date in September. While some publishers are ceasing production of titles to trim costs, the Toronto-centric magazine continues to add more to its plate.
"The advantage we have as a magazine is that we're focused on the physical locality," Hamilton says, adding that he believes the magazine is capable of surviving in the current tough market because of its readers' pride in the city and their craving for "interesting information about the world of Toronto."
"Do we believe in the concept of print? The answer is absolutely yes. We're starting off with a magazine format because we know how to do that well," he says of the publication's plan to initiate a more aggressive digital strategy further down the line. "It's not that we're not doing it. We're just taking a measured approach to it."