Showcase launches an arresting campaign
The Shaw Media-owned channel is promoting new fall crime shows with a campaign that uses the Canadian Premium Audience Exchange (CPAX) to place pre-roll ads for the first time.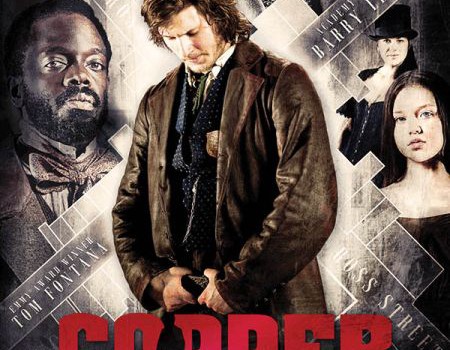 Shaw Media-owned Showcase is targeting 25- to 54-year-old viewers with a cross-platform campaign in Toronto, Vancouver and Calgary to promote its new fall shows Copper and Common Law.
Copper is a crime drama set in the 1860s, which launches on Sunday Aug. 26 at 9 p.m., with contemporary buddy-cop series Common Law following at 10 p.m. the same evening.
The campaign kicked off yesterday in Toronto, Vancouver and Calgary, with outdoor wall murals and posters on subway platforms and transit shelters, with media and creative done in-house, Max Tremblay, director of marketing, dramatics, Shaw Media, tells MiC. Placement of the ads is meant to target commuters at multiple points in their journey from home to work, he says.
Starting this Thursday, half- and full-page print ads will run in daily newspapers including Metro, 24 Hours, tonight, Toronto Star, Toronto Sun and the Calgary Herald.
"Our strategy is to expand the audience of Showcase, which has been growing over the last years, and to continue to use multimedia with mass appeal," says Tremblay. "[Looking at] what we've done before and also some of our research, we thought a combination of out-of-home with online and print would allow us to maximize reach to our demo."
The specialty channel is not just using mass advertising. To drive highly targeted sampling of the series, it is also using the Canadian Premium Audience Exchange (CPAX) real-time bidding platform to give consumers the chance to sample the new shows with pre-roll video ads appearing on sites which subscribe to the RTB service.
Tremblay says that the media co has tested standard display advertising using the platform and has seen successful results. Click-through rates were three or four times greater than they are for traditional display ads, he says, adding that he expects similar results with the expansion to pre-roll video.
In addition, the specialty channel will place "first watch" ads on YouTube on the day of the show premieres, meaning the ads will be the first that site visitors will see that day, no matter which video they choose to view.