Advertisers spread out and consumers slow down: mobile report
Ipsos Reid reports that consumers are spending less time on mobile and a Videology study says that Canada is the most active market when it comes to cross-platform advertising.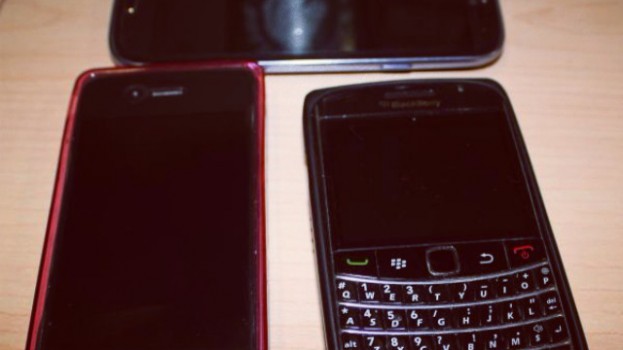 Canada is more active in placing video ads across multiple screens (online, smartphones, tablets and smart TVs) than the US and UK, according to a study from US-based solutions provider Videology. The Q2 report analyzed 22 million impressions across platforms in Canada from April to June of this year.
Canadians are spread out in terms of which screen they are consuming content on, according to the study. Online video impressions are tops amongst the measured screens, with 57% of video impressions happening on computers, 22% are on smartphones and tablets and 21% on connected TVs (which allow users to watch programming either from an internet-enabled "smart TV" or via an external device such as Xbox or Apple TV).
According to the study, the US has the most video impressions online (90%), with a much smaller amount on mobile (6%) and advanced connected TV (4%).
The UK was also found to concentrate the majority of its video ad spend online (96%), according to the report.
The most prolific video advertisers in Canada were CPG brands (accounting for 46% of total spend) and restaurants (17.7%). The majority of the measured impressions were served on entertainment sites (90%).
According to the report the majority of advertisers are targeting users by location (83%), followed by language (17%). Most of the measured ads were 15-second spots (71%), with (29%) clocking in as 30-second videos.
The study also states that 15-second spots were found to have a 7% higher video completion rate than 30-second video ads, but the longer spots had a 42% higher click-through rate than the shorter ones.
Of the screens measured, connected TVs has the highest completion rate, coming in 20% higher than online video. Mobile ads lead in terms of click-throughs and out-perform online by 150% – numbers that suggest Canadian advertisers are doing well to diversify, according to the report.
Another report highlighting mobile use in Canada came out this week, this one from Ipsos Reid. It says that while mobile use is growing in Canada, the amount of time that Canucks spend on their smartphones, tablets and eReaders is decreasing. The Mobil-ology report shows that users spent an average of 2.8 hours per day on their smartphones during spring 2012, down from 3.3 hours reported the same time last year. The same goes for tablet usage which saw a drop from 3.2 hours to 2.4 hours each day. Canadians are also using eReaders less on a daily basis, coming in at 1.8 hours per day versus 2.1 hours in the 2011 report.
Mary Beth Barbour, senior VP, Ipsos Reid, said in a release that the changes "further support the notion that Canadians are maturing as mobile users."
She adds that the decreases might have to do with the initial honeymoon glow being over for Canadians and their mobile devices.
"Decreases may be due in part to users settling in with their device and usage levels normalizing as the novelty wears off and users are in less of an exploratory phase," she says. "Further, shifts may also be related to the expansion of the user base beyond the 'techies' and early adopters to the broader population who may be less active users."