Cogeco Metromedia blends radio and outdoor
The company, which is the result of Cogeco buying Metromedia Plus less than a year ago, is working with Lotto-Quebec on a cross-platform campaign.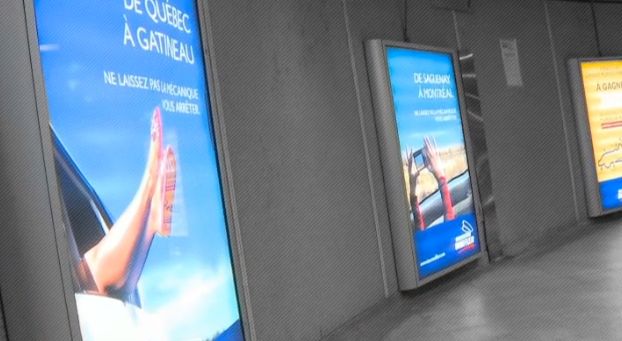 It was announced this week that Métromédia Plus will now operate under the new name, Cogeco Métromédia. The change comes nine months after communications company Cogeco announced its acquisition of the Quebec-based OOH advertising representative.
Claude Lamoureux, vice president and general manager, Cogeco Métromédia, tells MiC another change made as a result of the merger with Cogeco's Diffusion subsidiary is the creation of a new division, Créa Mix. The group is in charge of linking Métromédia's OOH platforms (it represents 116 screens and 22 large video walls made up of six 42″ screens in 16 subway stations across Montreal), with Cogeco's expertise in radio (it owns 13 different stations in Quebec), he says.
"We built Créa Mix in order to work on special projects using both radio and outdoor," says Lamoureux, adding that the newly created group is currently working with Lotto-Quebec on developing one of the company's first cross-platform campaigns. "We feel that radio and outdoor work very well together. They are consumed at almost the same time, so they're a perfect complement of each other."
Cogeco Métromédia's next step is to grow its digital network with the objective to cover the entire network of commuter stations in Montreal, adds Lamoureux.