Canadian National Exhibition holds on to the top: Media Monitors
The annual exhibition made the biggest radio buy in Toronto for the second straight week; Dormez-vous did the same in Montreal over August 13 to 19, 2012.
Canadian National Exhibition (CNE) has made the largest radio purchase in Toronto for the week of August 13 to 19, taking the #1 spot on the Media Monitors chart for the second week running.
Virgin Mobile also maintained last week's #2 position, while Chevrolet entered the top 10 at #3.
Staples soared from #98 to #6, and Chrysler Dodge Jeep and Ram Dealer Association jumped from #67 to #9 with a larger than usual purchase.
Nissan Dealer Association made its debut to the list at #10.
In Montreal, Dormez-vous held on to its top spot from the previous week. Brault & Martineau came in at #2, bumping Steve Martel one spot down to #3.
Sears made a considerable leap from #50 to #6, and Koodo Mobile did the same (from #38 to #9).
Toronto
By brand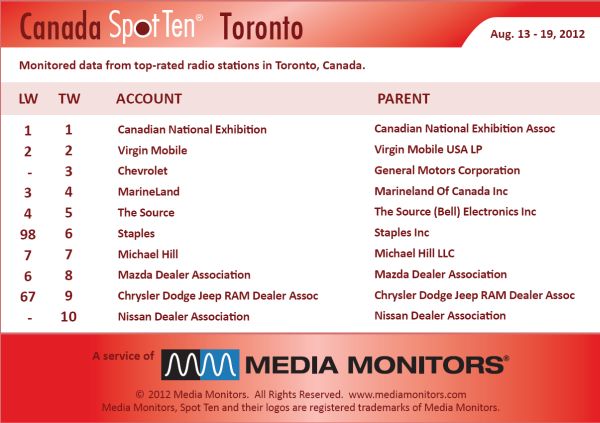 By category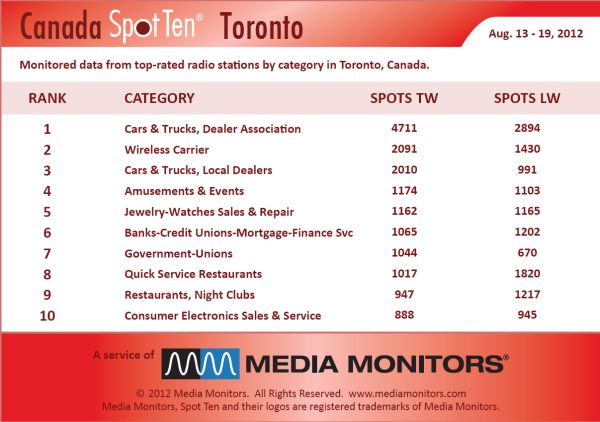 Montreal
By brand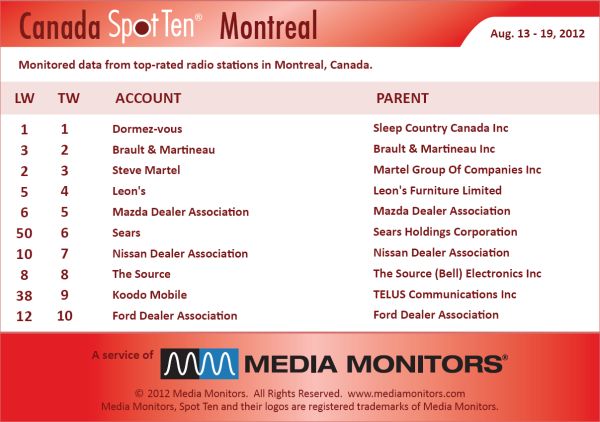 By category