Rogers Media acquires Score Media for $167 million
The latest move in Canada's TV sports space will see The Score network rebranded under the Sportsnet brand.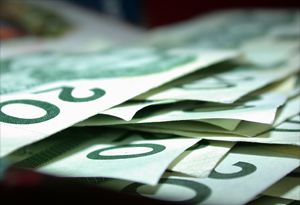 After Rogers Communications sealed a deal with rival Bell Canada for Maple Leaf Sports and Entertainment, its Rogers Media division has bought Score Media for $167 million.
"Rogers Media is on a growth trajectory and this builds on our momentum of delivering world-class sports content anywhere, anytime, on any platform," Rogers Media president Keith Pelley said Saturday after the takeover deal was unveiled.
Rogers Media already has the Sportsnet cable sports channel, which is challenging Bell Media's TSN for supremacy in the Canadian TV sports arena.
The Score Media, which includes The Score TV channel, has long been far behind TSN and Sportsnet in third place, hard-pressed to pay steep license fees for prestige pro sport franchises.
The sports broadcaster reaches 6.6 million Canadian TV subscribers, raking in around $45 million in annual subscription and advertising revenues and around $15 million in annual earnings before interest, taxes, depreciation and amortization (EBITDA).
At the same time, Score Media, led by CEO and controlling shareholder John Levy, has been building out its digital division, especially in supplying sport scores and statistics for the mobile phone platform with its ScoreMobile app.
And all along the way, Levy has periodically shopped Score Media to possible buyers, with a price tag rumored at around $200 million.
Now comes Rogers Media proposing to acquire Score Media, pending shareholder and regulatory approvals.
Besides acquiring The Score TV channel and rebranding it under the Sportsnet brand, Rogers Media will also take a 10% stake in Score Media's digital division, which will be spun off to existing shareholders.
From Playback Daily