Pfaff Auto starts a Twitter race
The auto company is rewarding avid Twitter users with the chance to win a 2013 Audi A4 if they rack up an additional 2,500 followers.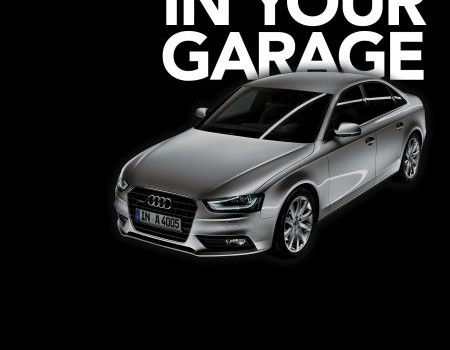 Now's probably the time to pull out your copy of How to Win Friends and Influence People if you're in need of a new ride. Earlier this week Pfaff Auto started the clock on its Tweet Race contest, asking users to acquire an additional 2,500 Twitter followers for the chance to win a 2013 Audi A4.
However, contestants aren't guaranteed the one-year lease on the car and a $5,000 tuning package from Pfaff Auto the second they hit the mark. Instead they'll be given a key (along with the first nine users that meet the requirement within the next two months) to be used on the car, but only one will unlock the door. Five people have already qualified for the contest.
The campaign, with media and creative from Lowe Roche, was launched with the intention of sparking some online presence for the brand. "The simplicity of Twitter as a social media channel appealed to us," said Sean Ohlenkamp, digital creative director, Lowe Roche, in a release. "We knew we could make the platform work in an interesting way, and increase Pfaff's digital presence at the same time."
To drive attention to the contest the brand has placed ads in the National Post with copy referencing the social aspects of the promotion, such as "You'll want to follow yourself" and "Now trending in your garage."
Pfaff Auto has recently been showing consumers that it's not out to promote its cars using conventional methods. Last month the company created buzz after taking photographs of a Porsche outside the homes of affluent consumers and printing the images to include in a (very personal) direct mail campaign.