Quebec Auto Insurance Corp buckles up to stay alive
Using restobars to get its message across to young adults, the government is campaigning for more drivers to strap in.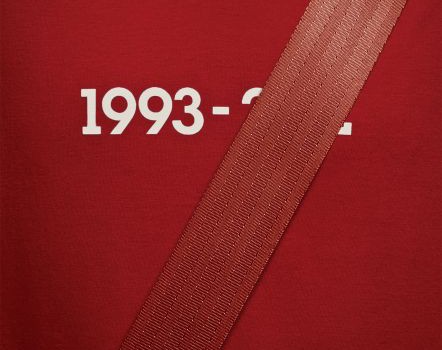 The later at night it is, the less likely a driver is to buckle up. This troubling fact comes from research at Quebec Automobile Insurance Corporation, which says that while 96% of vehicle occupants in Quebec use a seatbelt, that stat falls to 91.4% between 2 a.m. and 3:30 a.m.
This was the catalyst for the formation of a safety campaign for the corporation, entitled "Buckle Up. Stay Alive." To catch risky drivers before they venture out, Lg2 created and placed print ads on the walls of restobar hangouts across the province. Each shows the torso of a driver strapped in with their date of birth on their shirt, the seatbelt covers the year of their death (indicating a long life if they remember to buckle up).
In addition to the posters, OOH billboards and an interactive banner ad has been placed online. The rich media creative illustrates the life-extending benefits of a seatbelt by allowing people to hover over a seatbelt clasp and watch it extend to show how a young boy ages over time.
Audrey Chaput, media coordinator, Quebec Automobile Insurance Corporation, tells MiC that the corporation wants to reach its target audience, 16- to 24-year-old drivers, with a strong message that prevents them from turning a blind eye.
"We're responsible for insuring and protecting people from the risks of the road, so we do safety campaigns each year about multiple subjects like buckling up or driving under the influence and speeding," she notes.
"Sometimes we have less money for the campaign, so we have to use our imagination to make the dollar go further," she says of the smaller print and digital executions than what the corporation has done in the past, adding that the campaign cost around $180,000, compared to the $1 million budget the corporation usually spends when using TV.