Flare fashions a runway show
The Rogers Media publication is producing its first cross-Canada runway tour with Tresemme as the lead sponsor.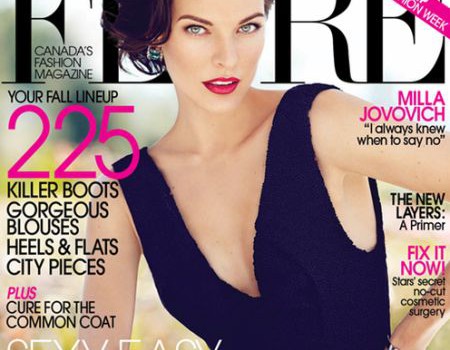 Rogers-owned Flare magazine is launching a runway fashion show inspired by world fashion trends in six Canadian cities this fall, with the first activation kicking off in Vancouver on Sept. 19, and hair care brand Tresemmé has signed on as lead sponsor.
To plan for the "Flare World Runway Show," the publication travelled to a variety of shows around the world and compiled a collection of fashion and beauty trends seen along the way, Melissa Ahlstrand, publisher, Flare magazine, tells MiC.
These trends will come to life on stage in high-end malls and cultural landmarks across Canada for the runway show, she adds. "The idea is that you're seeing these trends in our magazine, maybe on our website or on your iPad edition, and now you're seeing it come to life through this fashion show," she says. "By strengthening our brand through all of these different touchpoints, that's what's going to distinguish us in the market."
The multi-city event is a first for the magazine, having previously executed small events for a fashion trade and industry audience, says Ahlstrand. She explains that the success of these events spurred the brand to roll out a larger-scale, consumer-focused tour.
Sponsor Tresemmé will provide hairstyling for the fashion show models, and it will have styling stations and branded giveaway bags for consumers. "They're all about runway and style and being up on the latest trends, so it just made sense that they were involved," Ahlstrand says of the partnership.
Ahlstrand believes that the fashion show will attract a similar audience as the magazine readers (women aged 18 to 44). The magazine is promoting the runway tour with ads in fashion and beauty publications – including other Rogers pubs Chatelaine, Hello and Loulou in print as well as Cosmo, In Style and Harper's Bazaar online.
Additional sponsors for the events include Bottle Green, Cointreau, Salt Spring Island Cheese Company and Truffle Pig chocolates. The charitable partner for the event is the Heart and Stroke Foundation of Canada with a portion of all ticket sale proceeds going to The Heart Truth campaign. Additional sponsorship opportunities are available for the shows.