Chrysler Dodge Jeep Ram Dealers drive to the top: Media Monitors
The auto dealer association has made the largest radio purchase in Toronto, while Dormez-vous took the top spot in Montreal, for Aug. 20 to 26, 2012.
Chrysler Dodge Jeep and Ram Dealer Association made the biggest radio buy in Toronto for the week of Aug. 20 to 26, jumping from #3 to #1, according to the latest Media Monitors report.
Canadian National Exhibition (CNE) shifted down to #2 from the previous week's top spot, and Chevrolet moved up one place from #4 to #3.
Newcomers included Ford Lincoln Mercury, entering at #4, and Molson Canadian brand Coors Light at #8.
In Montreal, Dormez-vous held onto its #1 position for the second week running. Societe des alcools du Quebec (SAQ) made a larger than usual purchase and soared from #37 to #2, while Steve Martel maintained its #3 spot.
The Quebec Liberal Party made its debut to the Top 10 list at #5 this week.
Toronto
By brand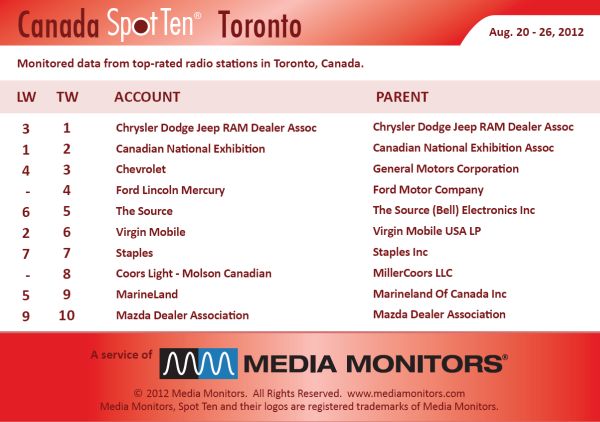 By category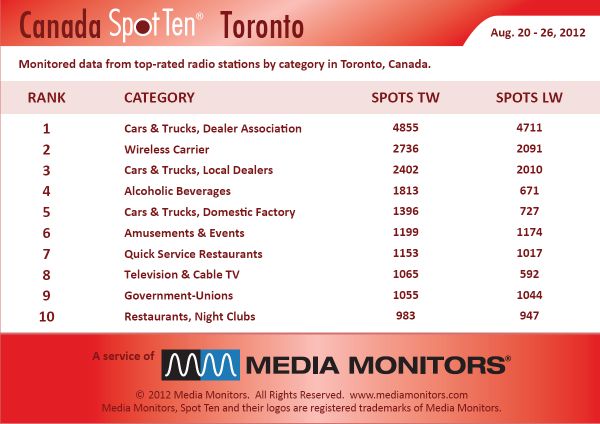 Montreal
By brand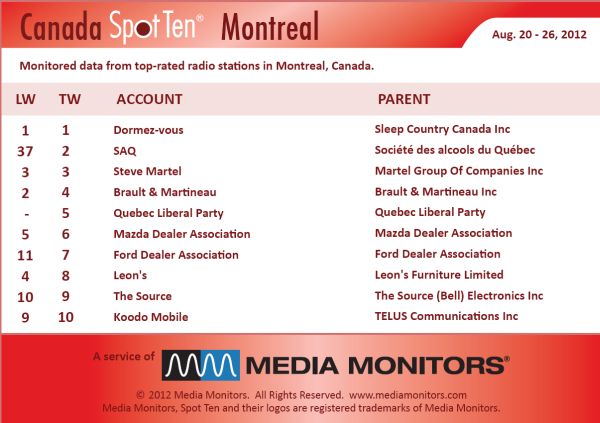 By category