ACCT unveils Canadian Screen Awards
Martin Short will host the March gala event that replaces the Geminis and Genies and reflects the evolution of the domestic entertainment industry, organizers say.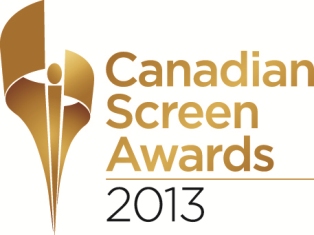 In May, the Academy of Canadian Cinema and Television announced that it would combine its separate celebrations of the domestic screen industries into one industry event, in a move to boost recognition of Canada's star system and create a powerhouse show for the Canadian public.
That show, bowing March 3 at 8 p.m. on the CBC, is The Canadian Screen Awards, set to be a two-hour, multi-platform, ratings-grabbing, pride-inducing primetime broadcast, says ACCT CEO Helga Stephenson.
"We are all working very hard to produce a brilliant show that will reflect the quality of the programs and films and digital media that we produce every year. We want to have the most known faces possible so that we can connect directly with the Canadian public. We are definitely taking the audience into consideration, because they are the end-users of all of our products," says Stephenson.
She says the show is actively seeking corporate sponsors, and that it will target a slightly younger demo, aiming for adults aged 25 to 50.
Stephenson and ACCT board member Barry Avrich say that the new show is the result of extensive industry consultation, including studies and stakeholder interviews after hearing resounding industry appeals for a "powerhouse" show.
They also wanted the event to be reflective of the increasingly blurring lines between film, TV and digital content.
"A hard look was taken at the old terms of film and television and digital, and really, now it's about the content and the delivery system. I think the board felt very strongly that they wanted to update, to reflect the reality of the industry as we experience it today and as we're going to be experiencing it as life goes on," she says.
In the leadup to the grand event, the Academy will also put on Canada Screen Week, a series of events that will bring professionals from the country's screen industries together.
From Playback Daily