Broadcasters turn volume down on TV commercials
The move follows an investigation by the CRTC into fluctuations in the loudness of TV ads and regular programming.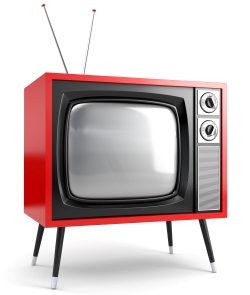 As of Sept. 1, The CRTC has Canadian broadcasters controlling the volume on loud TV ads so viewers no longer have to reach for their remotes when regular TV programming cuts to commercials.
"Canadians will be able to enjoy their favourite television programs without having to adjust the volume during commercial breaks," CRTC chair Jean-Pierre Blais said in a statement.
"We appreciate the efforts undertaken by the broadcasting industry to conform to the new standard and ensure that programs and commercials are transmitted at a similar volume," he added, after consumer complaints that advertisers were jolting Canadian TV viewers to attention by raising the volume on commercials.
The CRTC said Canadian broadcasters must comply with an international standard for TV ad audio levels to reduce drastic fluctuations in volume between commercials and regular programming.
"Over the years, we have seen a steady increase in consumer complaints about loud ads," then-CRTC chair Konrad von Finckenstein said last year after receiving viewer complaints.
"Broadcasters have allowed ear-splitting ads to disturb viewers and have left us little choice but to set out clear rules that will put an end to excessively loud ads. The technology exists, let's use it," he added.
From Playback Daily