Yorkdale gets a super (model) facelift
The Toronto mall will feature Coco Rocha as the personality behind the upcoming expansion campaign, launching this November.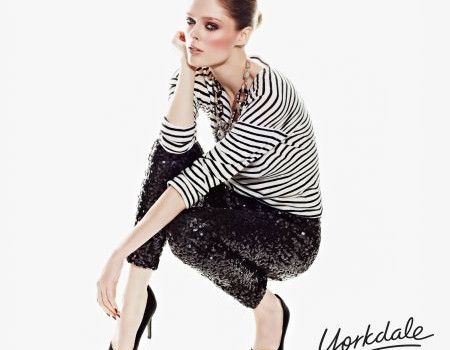 Yorkdale is gearing up to launch a new retail expansion this fall, and has signed on Canadian supermodel Coco Rocha to be the face of the OOH, print and digital campaign which hits the streets in early November.
Lucia Connor, marketing director, Yorkdale Shopping Centre, tells MiC the it chose Rocha to be the face of the expansion because her stature in the fashion community lends credibility when asking stores like LOFT and Kate Spade New York to send clothing for the campaign when they haven't even yet opened storefronts in Canada.
"When we added Coco Rocha we were able to elevate the game," she says. "Because we put such an iconic face on the campaign it differentiates it from past projects."
The campaign, with media from Media Dimensions and creative from G+ International targets females aged 24 to 54 and will feature OOH in Toronto, as well as take over all ad spaces in the mall from the launch of the new expansion on Nov. 16 until the end of the year. Print ads in the campaign will run in Canadian fashion magazines, including Fashion, Flare, LouLou and Elle Canada, says Connor.