Fall TV: The Morning Meeting with Malcolm Dunlop
The Rogers Media EVP talks about Citytv's fall lineup, building the channel's comedy stable and why he loves Ben and Kate.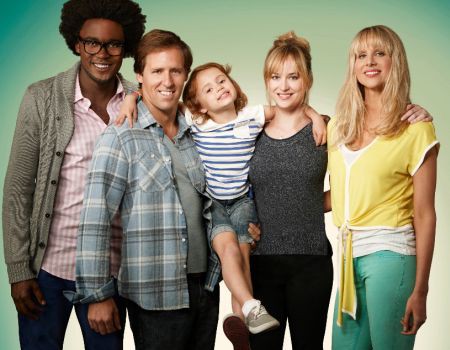 Early Thursday morning, Rogers Media hosted a meet-and-greet with its TV executives on its rooftop patio at 33 Dundas St. E. With the city coming to life on the streets below, MiC sat down for quick Q&A with Rogers Media EVP of TV programming and operations, Malcolm Dunlop, to chat about Citytv's fall lineup.
How did you work to accommodate changing viewer trends with your fall lineup this year, both in programming and in marketing?
I think for us, when we put our schedule together, we had so many returning shows this year – and that wasn't something that we'd really had in the past. And since we had a number of shows coming back, we could be pretty strategic in what we picked and filled in our schedule with, rather than starting fresh. As for changing trends, it's pretty clear that viewers want to watch when and where they want to watch, so we have TV everywhere: on-air, online and on-demand. Our programming is available for iPads, mobile devices, everywhere.
How long does it take before a Citytv show is available to stream?
Twenty-four hours after, or within 24 hours. Then they stay up various lengths of time, depending on a variety of factors, like what studio the show is from.
What programming trends with fall were you hoping to hit?
I think for us, we've been very strong with comedy so we really wanted to add to that. We picked up a couple strong comedies. I personally love Ben and Kate. But there's also Partners, The Mindy Project, and Malibu County. I think we've also done well with our dramas. We don't have a lot of dramas on air, we've got some real strong points, like Private Practice and Person of Interest. There's also 666 Park – I really like it and it's a suspenseful type of show, and it comes right after Revenge – it's the perfect lead-out from Revenge. Then there's Revolution: it was huge at Fan Expo, the PR team were telling me that people just loved it. It's JJ Abrams. We really just try to pick the best shows!
Were you feeling a bit gun shy about dramas? A number of the big dramas [on Citytv] from last year, such as Terra Nova, didn't come back.
Terra Nova rated really highly here! It did fantastic for us, but the U.S. didn't bring it back. Alcatraz too – it did really well here but they didn't bring it back. We couldn't bring Terra Nova back, but we would have – it was extremely highly rated.
The Bachelor Canada is obviously a highlight: are you carrying over any learning from Canada's Got Talent in bringing The Bachelor Canada to air this fall? 
The difference between BC and CGT is BC has a more specific and narrow demographic. CGT is a broader-skewing show. I think we have a very good strategic plan for BC. We're going to run a teaser to it in Bachelor Pad – I think it's a more strategic approach than with CGT. I also think social media and those things are really important for BC. I remember watching one of the Bachelors, I was watching the chats that happened during the show and it was phenomenal. My daughters would say it's "trending" [laughs].
Is it one of the bigger social media opportunities that Citytv has had?
I'm not the best person to answer that [gestures to Jason Tafler, chief digital officer, Rogers Media], but I think this one's the biggest for social media for us.
If you had to choose, what would you bet on being Citytv's breakout hit this year? 
I think there's a couple. I think 666 Park has a really good chance. I really like it and it has a real good feel to it. I think Partners has a really good chance – it's from the same guys that did Will and Grace [writers Max Mutchnick and David Kohan] and it's in the perfect time slot between How I Met Your Mother and 2 Broke Girls.  But my personal favourite show is Ben and Kate. It's so warm and original. When I look at a comedy, it's not just about laughs, it's about the emotion too, and I really got that from this show. The last time I got this was from Modern Family. I think [Ben and Kate] is in a difficult time slot, but I think viewers will find it.  So, all of them, I guess!
Yes, that really narrowed it down.
People always ask me that, but it's like trying to choose your favourite child [laughs].