BCE pitches benefits of Astral Media takeover to CRTC
The company offered the carrot of a homegrown competitor to Netflix Canada if the blockbuster transaction is approved at day one of hearings in Ottawa.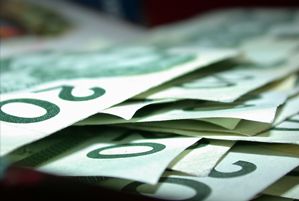 CRTC chairman Jean-Pierre Blais on Monday put the onus on Bell Media-parent BCE to explain why its $3.3 billion takeover of Astral Media is good for Canadians.
"It could affect all Canadians and we at the CRTC need to make sure that the parties clearly outline why this is a good deal for Canada," Blais said when opening a week-long hearing into the acquisition.
That defense of the Astral takeover came swiftly as BCE president and CEO George Cope told the regulatory hearing that a Bell Media/Astral combo was necessary to face down foreign competition on the internet and elsewhere.
"The broadcasting system requires companies with the means to compete with foreign broadcasters like Netflix, Apple, Google and Amazon," Cope told the CRTC panel.
And with Astral's TMN pay TV service in mind, Cope also promised the CRTC that a homegrown competitor to Netflix Canada will emerge if the deal is approved.
"Combining the unique pay TV strengths of Astral with Bell Media's broad range of programming will create a Canadian service that truly stands apart from those of international providers," Cope said.
The airing of industry views follows high-profile opposition by rivals like Cogeco, Quebecor and Telus to Bell Media's takeover, and the CRTC hearing from thousands of Canadians weighing in with their own views.
"We have read with interest the more than 1,600 comments and 8,000 form letters that we have received, all of which have been placed on the public record," Blais revealed.
The CRTC is also looking to hammer out an effective benefits package as part of the Bell/Astral deal.
"We will also want to make sure that BCE's application sets out the best possible proposal for the current market and for Canadian citizens, creators and consumers," Blais said in his opening remarks.
From Playback Daily