MuchMusic's big holiday bash
The channel will hold its first winter music concert at the Air Canada Centre, and has partnered with Live Nation to provide advertisers with on-site marketing opps.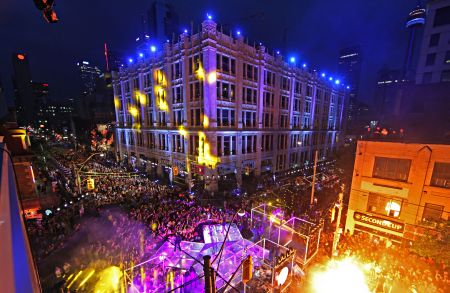 Right at the start the festive holiday season on Dec. 2, MuchMusic will give birth to what could be the channel's second major music event (in addition to its MuchMusic Video Awards), dubbed "Much Presents: The Big Jingle."
"We realized that we have the awards show in June, but we didn't have a giant event pre-holiday to meet our advertisers' demands to hit the youth demo during the key season," Dave Caporicci, director of brand partnerships, Bell Media, tells MiC. "This is the start of what we hope to be our winter MMVAs."
However, the Christmas-themed show may have more clout in the area of on-site brand activations than the channel's summer award show, thanks to a partnership with entertainment company Live Nation and having the Air Canada centre as its venue, says Caporicci.
During the MMVAs the channel has less of a footprint and less control over what happens on the ground with regards to street activations, because most of the show floor, Queen St. is controlled by the city, says Caporicci.
"Doing this in a large indoor venue, and partnering with an expert in on-site marketing, really gives us an opportunity [to better expose brands to fans]," he says, further noting that brands can promote through more on-site digital signage, contesting and sampling than they've been able to with the channel before.
Details on which artists will headline the event have not yet been revealed. "We're still so far out," says Caporicci. "We're only now hitting the market and talking to advertisers about how to partner with us on it." He adds that conversations with agencies have begun, with the channel open to working with brands to target the 12 to 34 age demographic that it typically caters to.
Promotion for the event will begin mid-October, with the announcement of tickets and the names of artists that will be a part of the music show. It will be streamed live on MuchMusic's mobile and online offerings for the full three to four hours, and the channel will then produce an hour-long special to air on TV two weeks later.