Sunni Boot presents at CRTC Bell/Astral hearings
The ZenithOptimedia CEO said the deal should go through, and Quebecor's CEO argued against the takeover on day two of the CRTC hearings.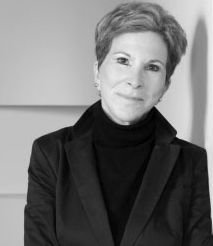 Day two of the CRTC hearings around the proposed purchase of Astral by BCE included Sunni Boot, CEO at ZenithOptimedia, taking the floor and presenting her pitch on why she says the deal should go through.
Boot told the regulator that Canadian media companies need content owners to be strong and profitable to compete with over-the-top services, which account for 11 million hours of content viewing.
"We need companies that can compete with the global behemoths of Google, Facebook, Apple and so on," she said "These companies do not contribute to the system, are unregulated and are managed from afar."
She says that while Zenith has and will continue to work with these companies, there needs to be Canadian alternatives with scale available to clients.
The combination of Bell and Astral will provide one such alternative, she says.
"The merger before you will make both companies stronger, allowing them to better compete in a multi-screen environment that will include over-the-top services and increased investment with foreign owners as video in all forms explodes," said Boot at her CRTC presentation.
Boot says this merger combines complementary television strengths, with Astral being predominantly French and Bell a major English TV player.
"The combination [of the companies] will provide advertiser benefits through increased content in both official languages, allow for content over more platforms, and the building of a domestic competitor to Netflix."
She says both Bell and Astral have a history of both investing in Canadian content and bringing in foreign template shows which allow for client product integrations across multiple screens.
"We need that now, we need it at scale and we need more of it in the future," says Boot.
BCE also got support for its transaction from Shaw Communications, which faces phone giant opposition from Telus in its main western Canadian market.
Shaw president Peter Bissonnette echoed BCE's argument to the CRTC that it is girding for increased competition from US online giants like Netflix and Apple TV.
Arguing that the deal should not go through was Quebecor CEO Pierre Karl Peladeau, who called for a "pure rejection" of the $3.3 billion acquisition.
"Their arrogance knows no boundaries," the Quebec media owner told broadcast regulators of Bell Media-parent BCE as it looks to apparently consolidate its hold on the Quebec market by taking over Astral Media.
Peladeau said a Bell Media/Astral combo will give BCE "monopolistic" power.
"If it were to be accepted, it will mark a point of no return for the future of telecommunications and broadcasting in Canada," the Quebecor chief added.
The CRTC hearings around the proposed deal between Bell and Astral are scheduled to continue all week.
With files from Etan Vlessing