BCE responds to transaction interveners
George Cope called out the opposition to the company's acquisition of Astral Media as the first round of CRTC hearings closed Friday.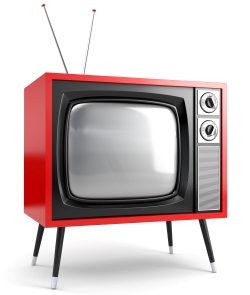 BCE had its chance Friday to respond to a week of presentations both opposing and supporting the company's proposed $2.38 billion acquisition of Astral Media.
"We expect that Bell's significant investments in broadcasting will unleash a strong competitive response, as our rivals develop their own strategies to improve service and expand choice for consumers," BCE president and CEO George Cope said Friday, citing Quebecor's launch of TVA Sports and Sun News, Rogers' launch of City News and FX Canada, and Shaw's launch of Global News: BC 1 since Bell acquired CTV in 2011.
Cope argued that BCE's acquisition of Astral complies with all CRTC policies, particularly the Diversity of Voices policy, which holds a post-merger threshold of 35% control of total television audience share (with English- and French-language audiences measured separately), noting that Bell's share of English-language TV viewers would be 33.5% under the benchmark, and therefore making asset divestitures unwarranted.
"Divestures or denial of this transaction will ultimately lead to the break-up of the great company Mr. Greenberg and his team have built, and to significant job losses in Quebec and elsewhere," Cope argued.
BCE earlier this week promised the CRTC that a homegrown competitor to Netflix Canada would emerge if the transaction was approved, and Friday reiterated that denying the transaction would lead to continued foreign dominance in all forms of online content delivery.
Cope also individually addressed some of the transaction opposers, saying that in the case of Quebecor as the largest broadcaster and cable co in Quebec, it "simply [doesn't] want to compete with a transformed and re-energized Bell."
And both Cope and BCE chief legal and regulatory officer and EVP Mirko Bibic said that Rogers would seek to acquire Astral's English-language pay services if they were divested, with Cope calling Rogers' statement earlier this week that Bell is already "too big and powerful" ironic, noting that Rogers is Canada's largest wireless carrier (36% market share), largest TV provider in its service area (60% market share), and owns significant television and radio assets.
BCE also defended against Rogers' claims that it is a "bad business partner," listing Bell-Rogers partnerships and agreements, including sharing Olympic mobile rights and providing CTV's OTT content for VOD.
Astral Media president and CEO Ian Greenberg concluded the response by shaping the transaction as an opportunity for a Canadian media company to compete on an international level in response to "the new world in which we live."
"At Astral we realized we simply could not do it alone on the scale that was required. That is why we sold to Bell – the best and only buyer to keep Astral together and preserve its cultural and bilingual nature. No other buyer was willing to make this commitment," Greenberg said.
In the Q&A period following BCE's remarks, Cope addressed how the transaction will benefit Canadians.
"This is a tremendous transaction for Canadians and the Canadian broadcast industry. The new service we have been talking about to distribute through BDUs will drive success of ours and other media assets and contribute to production of Canadian content and increase choice in the media landscape. When competition is intense, the consumer wins, and we are seeing it at a level we have never seen before."