Goodlife Fitness sends positive vibes
The latest phase in the brand's "Good Life" campaign includes increased TV, radio and digital activity to target a broad audience.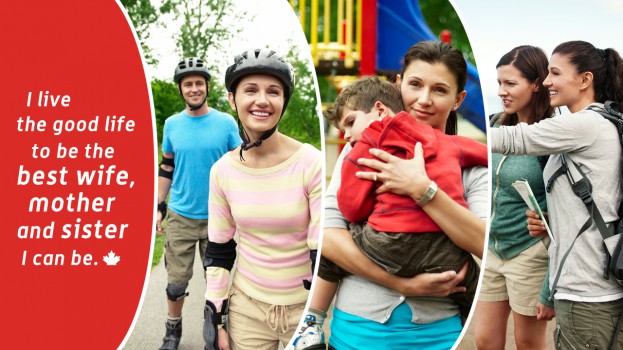 Goodlife Fitness has launched the newest phase of its "Good Life" marketing campaign with new creative that shows how a person's health and fitness can be directly related to the positive impact they have on the lives of their friends and family.
The campaign includes three 30-second TV spots airing on both conventional and specialty channels with the tagline "When you live the good life, everyone around you does too." Eight radio spots as well as print ads in national and local publications are further supporting the fitness club's messaging, and it will also be adding direct mail as well as digital ads and social media outreach to the mix. Media was handled in-house with creative by Doug & Serge.
John Muszak, VP marketing, Good Life Fitness, tells MiC that the brand's typical demo is 30- to 35-year-old women, but the brand decided to implement a more integrated campaign in order to reach a broader target audience. He says that  the online outreach will hopefully hit home with a younger demo, while the  traditional media will reach an older audience.
This time around the brand is investing more in TV and radio, along with digital, he adds, noting that there are three commercials versus one in the last campaign, targeting a different demographic in each one.
The fitness club is taking a different approach than the majority of the industry, using ads that rarely focus on gym shots, he notes. "Fitness marketing is always showing hard bodies, people with six packs and unrealistic things that people aren't necessarily going to be able to achieve," adds Muszak. "Our whole campaign isn't about working out. It's about how, by becoming more fit and active, your life becomes more robust and energetic with the people around you."