The Fall TV social media hits
Data from Networked Insights lays out the five shows with the most positive social chatter.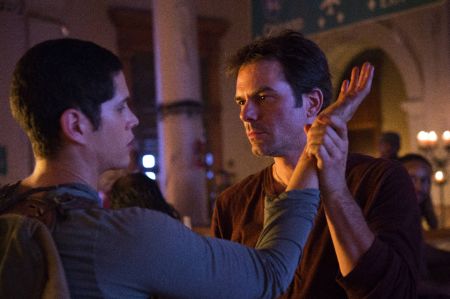 Curious as to how the fall premieres are faring across the social mediaverse? Fear not, data from Networked Insights, an analytics company based in the US that creates reports based on all global social media data has it covered, releasing information based on measurement from May 1 to Sept. 13, 2012.
The top five shows measured by the amount of positive chatter across social networks:
1. Revolution (NBC) which launches next Monday at 10 p.m. on Citytv: 46% positive sentiment.
2. The Following (FOX) which bows mid-season on CTV: 35% positive sentiment.
3. The Mindy Project (FOX) launches on Tuesday Sept. 25 at 9:30 p.m. on Citytv: 33% positive sentiment.
4. The Carrie Diaries (CW), launches mid-season on Citytv: 31% positive sentiment.
5. Elementary (CBS), launches Thursday Sept. 27 at 10 p.m. on Global: 31% positive sentiment.
Most of the sentiment was neutral, with small, single-digit percentages considered negative. The show with the most negative sentiment of the top five was The Following, with 10%.