NHL lockout: What's a media buyer to do?
MiC speaks to PHD's Rob Young and Starcom's Bruce Neve about their concerns of a continued shut-out and the options if players don't make it to the rink.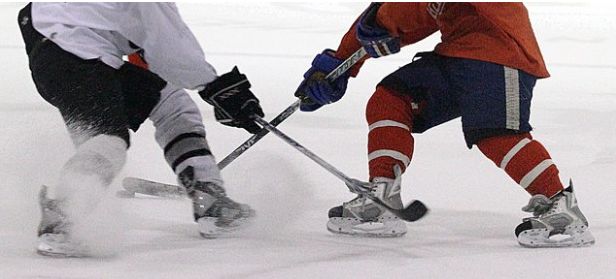 "TV buyers and media planners are generally a calm group, able to deal with the day-to-day pressures presented by upset clients, angry reps and normal TV cancellations and pre-emptions. But every few years, the granddaddy of media pain strikes," Rob Young, senior VP director of insights and innovation, PHD Canada, tells MiC.
The media vet is referring to the recent NHL lockout which is beleaguering broadcasters and media agencies with the threat of curbing  broadcast plans for the second time in a decade.
Young says he is convinced the stalemate will persist (after hearing news of some players heading to Europe in search of other playing possibilities), causing at least a partial season disruption.
In 2004, when the last NHL lockout wiped out an entire season, broadcasters turned to poker tournaments, vintage hockey game re-runs and wrestling to fill the airwaves, says Bruce Neve, CEO, Starcom Mediavest Group. "The world was a different place the last time the NHL locked out the players, [but this time] the viewing audience will be fragmented, from people watching PVR content, streaming online, watching VOD and YouTube as well as playing videogames," he notes, claiming that reeling in the hockey viewing public this year will be that much more challenging.
Short-term replacement TV buys can be costly, with price premiums imposed by broadcasters when a lockout causes a disruption, says Young.  So how do media agencies satisfy the client's objectives during a hockey shut-out? "We establish a monthly decision 'window,'" he explains. "If the hockey TV budget within that window needs to be moved, optional TV fare is evaluated and the weight is reassigned. This is repeated over and over again until the season resumes or is cancelled outright."
"Some media observers predict a decline in overall TV viewing levels during the period devoid of hockey telecasts," says Young. "It [could] be as if summer TV viewing settled in on those cold Saturday winter nights." He adds that in short, media agencies and broadcasters should "take deep breaths and try to be reasonable" with one another when negotiating to "keep the price right or [else] the money goes back to client."
So what are the NHL alternatives on offer from the networks if the lockout continues into October?
A rep for Bell Media's sports channel TSN says that it's "continuing to monitor the situation closely and looking at other programming options in the case of a lengthy work stoppage." The channel is entertaining the idea of expanding its programming slate with alternative live events, news, talk shows and sports docs, says the representative.
Neither the CBC, nor Rogers-owned Sportsnet would disclose detailed plans for possible replacements, saying that there is still anticipation of a season with three weeks left of discussions until the Oct. 11 scheduled opener.
"TSN and RDS have alternative sports vehicles like CFL, which can be offered to their hockey advertisers," says Young. "The CBC has hockey archives but may need to rely on movies to hold some of those hockey dollars that will soon be in play."
If ratings are correct, the only thing Canadians love to watch more than hockey is The Big Bang Theory, and CTV is capitalizing on that by announcing it will air back-to-back episodes of the comedy on Saturday nights from 8 to 10 p.m. starting on Oct. 13.