On the MiC: Tom Fotheringham
The OMD director of digital solutions on digital trends and what he will be covering at Friday's IAB Canada Mixx conference.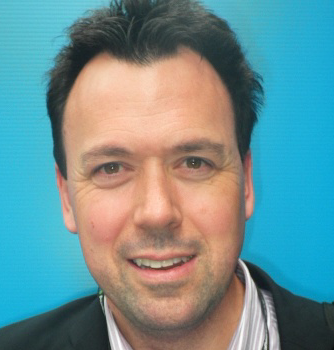 The latest edition of IAB Canada's Mixx conference goes down this Friday at The Carlu in Toronto and kicks off with Tom Fotheringham, director of digital solutions, OMD, revealing the results of Battle Of The DSPs: Nissan Canada Challenge.
The challenge began at IAB Canada's RTB event this summer and gave participating demand side platform companies (Acuity, EQAds and The Exchange Lab) $15,000 each month for three months, with the DSPs investing $10,000 of their own funds to raise the most impressions for the 2013 Nissan Altima. Each DSP was allowed to source inventory from a select list of locations, including Google, Rightmedia and Casalex. The finalists will be evaluated based on a scorecard including volume of contribution and delivering target consumers to Nissan.ca, says Fotheringham.
Fotheringham gives MiC the lowdown on the top digital trends in Canada, and the area of the industry people need to pay more attention to, ahead of his talk on Friday.
What's the top trend in digital this year for Canada?
I still think RTB and programmatic buying is the thing that everyone talks about. This isn't just about programmatic buying, this is a fundamentally different way of approaching the marketplace. It isn't just about display, there is video being included as well. It is a different way of connecting brands with audiences. It isn't just about low costs and cheap impressions, it is putting an appropriate value on consumer and brand connections. It is the sexy talk of the moment, but I think it is also one of the ones that gets talked about a lot by brands.
I also think the measurement piece, the whole 3Ms initiative and looking to refit the currency in the digital space, making the viewable impression a standard. That will be a hot topic at Ad Week. Once marketers start to demand to pay for something that they have the opportunity to see, then we will be breaking down walls. I know there are people out there who are concerned about RTB and how they are going to approach the new marketplace.
What is an area of digital people should be paying more attention to?
Don't take your eyes off display and other areas of digital. I wouldn't discount any area of digital as being less or more important at any given time. Video is another area where multi-screens are changing the way we are interacting  or presenting the message through video assets. I think that is another area we will have to stay on top of.