Mark's sponsors new podcast from TSN
The company is the presenting sponsor for the new offering from Sportscentre's Jay Onrait and Dan O'Toole.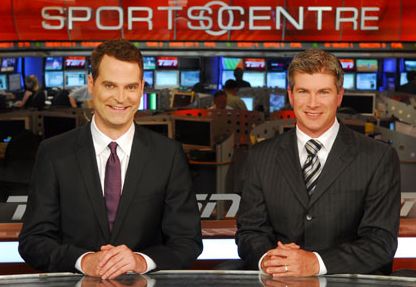 Bell Media-owned TSN's Sportscentre hosts Jay Onrait and Dan O'Toole have launched the Jay and Dan Podcast, available on TSN.ca and iTunes.
Fans can also listen to the podcast on Bell Media radio stations, like TSN Radio 1050 in Toronto on Friday's at 10 p.m. and TSN Radio 1290 Winnipeg on Saturday's at 3 p.m. The podcast will feature special guests talking with Onrait and O'Toole about sports, entertainment and pop culture.
The podcast is being exclusively sponsored by Mark's Perfectly Pressed Shirts, which will be activating its partnership on the podcast, as well as within SportsCentre and on TSN.ca, according to a Bell Media representative.