Newad appoints two managers
Marie-Christine Fournier and Kim Donachey have both been promoted to new roles at the company.
Newad has made two management-level appointments, promoting Marie-Christine Fournier (pictured right) and Kim Donachey (pictured left).
Marie-Christine Fournier  was  promoted to the role of director of marketing and communications for all of Newad's six Canadian offices. Fournier has been with the company for the past four years, her new role involves preserving and promoting the Newad brand across all platforms. She reports directly to Michael Reha, president and CEO of Newad in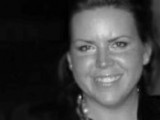 the new role.
Kim Donachey, who has been with Newad since 2005, has been promoted to director of experiential marketing for eastern Canada. Donachey takes over the position from Valerie Gervais, who was appointed to the role of director, development and strategic planning last spring.