Walt Disney promotes across four Rogers screens
The trailer for Tim Burton's animated feature Frankenweenie will reach consumers across the media group's TV, mobile phone, tablet and internet platforms.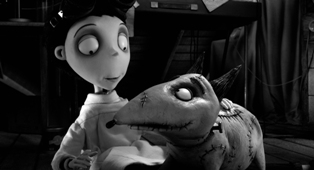 Walt Disney Studios Motion Pictures Canada has enlisted Rogers Media and its four TV, mobile, tablet and computer screens to get word about Tim Burton's Frankenweenie to Canadians.
Rogers Media's 4 Screen Program has customized the Disney marketing campaign so that the Frankenweenie movie trailer and additional content can be viewed on multiple Rogers Media properties and platforms.
"This was a perfect opportunity to give the movie and Tim Burton fans alike a more immersive and interactive preview of Frankenweenie," Greg Mason, vice president, marketing at Walt Disney Studios Motion Pictures Canada, said Thursday in a statement.
For Rogers Media, the first-time marketing play for Walt Disney, to continue with the Nov. 2 release of Wreck-it Ralph, leverages a linear ad buy into an interactive audience experience across a host of Rogers properties.
"This program was uniquely created for Walt Disney Studios Motion Pictures Canada to meet their specific needs and brand objectives – allowing people to share the excitement of an upcoming movie no matter where you are, with all of the functionality included— social sharing, feature trailer, additional content and ticket/theatre links," said Jeff Barlow, senior director, innovation/marketing solutions at Rogers Publishing, said in his own statement.
The Frankenweenie four-screen program will run for four weeks in total.
From Playback Daily