Newad expands in Calgary
The media company has partnered with Vintage Group to place classic boards as well as "Generation 4" boards in restobars across the province.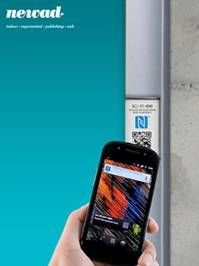 Newad is growing its indoor restobar network. The media company has announced a new partnership with Vintage Group, and Marie-Christine Fournier, director of marketing and communications, Newad, tells MiC the agreement allows Newad to add between 50 and 100 classic boards as well as 20 to 30 new "Generation 4″ digital boards in establishments across Calgary.
The Vintage Group manages upscale restaurants and bars in the province, including Rush, Vintage Chophouse, Stone Hill and Redwater. The typical patron in the restobars is between the ages of 25 and 49 with a "higher-than-average income," she notes.
Fournier explains that the "Generation 4″ boards are the newest addition to the media company's portfolio and that they are equipped with NFC, have a slim profile, improved processor power and newer generation of LED HD screens. She notes that the internal ad-serving system allows advertisers to "tailor their communications more precisely with content varying by city, establishment, date or hour," and that the network is "100% gender-segmented and also supports television and web formats."
In addition to the new partnership, Newad has also renewed its agreements with SirCorp (owner of thirty Jack Astor's, Alice Fazooli's and Loose Moose establishments across Canada) as well as with 25 Firkin restaurants in Ontario.
Newad currently has 13,780 faces – of which 13,000 are digital screens – in 2,500 locations across the country.