BC Hydro mobilizes its efforts
The organization has engineered a travelling modular home with a kitchen and bathroom to educate consumers about smart power consumption.
Switching the bathroom light off when you leave the house in the morning is a good start to saving energy, but it may not be enough to make a real impact. BC Hydro has set out to educate British Columbians on the subject, by demonstrating their power consumption patterns by way of a travelling kitchen and bathroom installation called the "Powerful Experiment."
The staged, glass-enclosed rooms were open to the public last week in Vancouver and will also make appearances in Kamloops and Surrey during the last two weeks of October. It was built by integrated media agency Smak to help BC Hydro kick off Power Smart Month and act as an extension of  TV, radio and outdoor promotions for its website Powersmart.ca, Claire Lamont, director of creative engagements, Smak, tells MiC.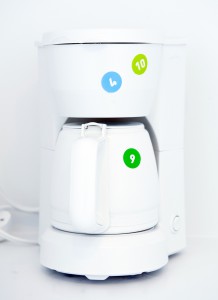 Lamont explains that the travelling installation represents power consumption in a very literal way. It's a cross-section of an average person's morning routine, she says of the modular home that allows people to walk through and place stickers on items they typically use in the morning to showcase their power consumption patterns. Representatives then educate participants on ways to improve their efficiency and provide tips such as replacing incandescent bulbs with LED light bulbs or recycling old refrigerators through BC Hydro's "Refrigeration Buy Back" program. During the first two days of the event in Vancouver last week, 672 people engaged with the installation.
"Because power is so hard to see, we came up with an idea that would educate BC Hydro customers through engagement," says Lamont. "[BC Hydro] relies so heavily on engagement, they want every possible opportunity to have that touchpoint with their customers. And this idea is so powerful because it doesn't just speak to one facet of power, it really talks to power consumption behaviour."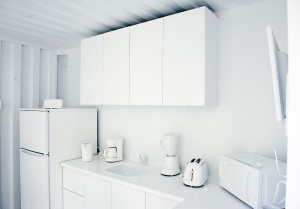 BC Hydro has also promoted its messaging of smart power consumption through TV spots, closed captioning and radio ads created by DDB and placed by OMD. Additional TSAs showing the lifespan differences between incandescent and LED lightbulbs will begin to appear mid-October across British Columbia, adds Lamont.