Bell Bundle holds steady: Media Monitors
The cable and mobile package service remains seated at #1 on the Toronto and Montreal radio charts for the week of Oct. 1 to 7, 2012.
For the week of Oct. 1 to 7, Bell Bundle held its top spot on both the Toronto and Montreal Media Monitors charts.
RBC and Chevrolet also didn't budge on the Toronto chart, with the bank and auto brand maintaining their positions at #2 and #3 (respectively) for the week.
Newcomers include Visa at #4, Esso at #5 and Michael Hill at #6. And the CBC made a notable move from #19 to #7 on the top ten radio chart.
In Montreal, second on the list was RBC, and Investigation Discovery entered at #3. Also making debuts on the chart were promos for musician Diana Krall (#5), CTV Two (#6), Nissan Dealer Association (#9) and Esso (#10).
MTV made a significant radio purchase than the previous week and moved from #33 to #8 on the list.
Toronto:
By brand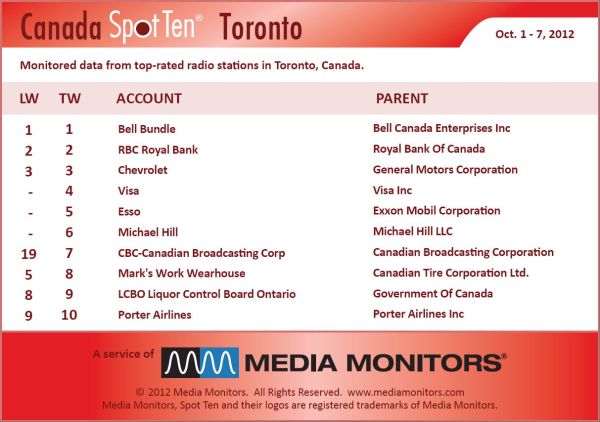 By category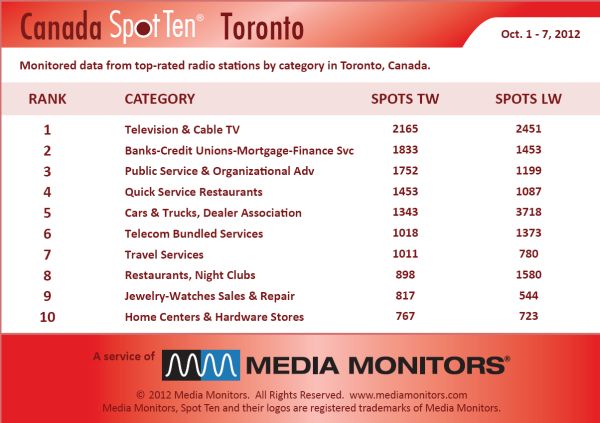 Montreal:
By brand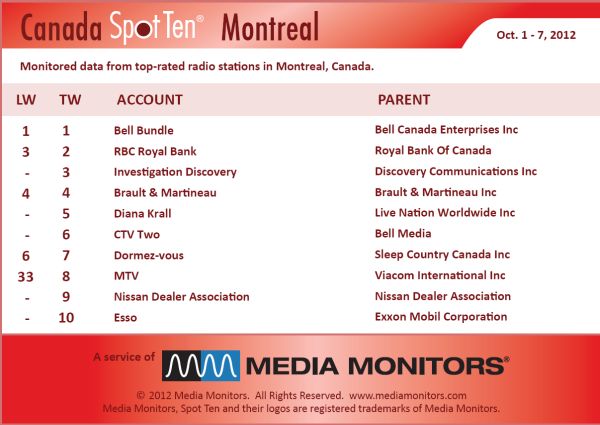 By category