Laura gets competitive online
The woman's clothing co is promoting the relaunch of its site with a digital and print campaign.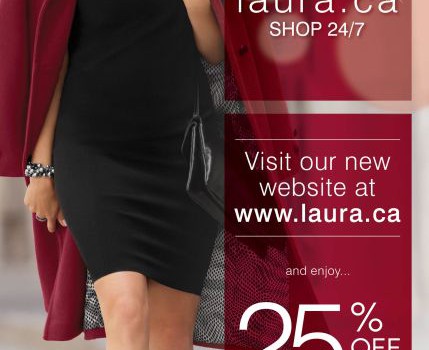 Wanting to give its core demo of women over the age of 45 a chance to do more than just window shop on its website, Laura recently relaunched its URL with the help of Twist Image and Order Dynamics. In addition to being transaction-friendly, the site now features high res images with the clothes shot on the model so users can zoom in and see detail on the items.
"We feel that having a better catalogue, email program and experience online is key to reaching people nowadays," Sam Barnes, director of ecommerce, Laura Canada, tells MiC. "I think what we tried to do is that we do have a strong in-store experience, and we feel we have leap-frogged online and are now on the level with US stores who are online."
To promote the new look, Laura (which has 140 locations across Canada) worked with the agency on a Google banner campaign coupled with print ads running in the Globe and Mail's Style section, which Barnes says is a perfect fit for its demo.
"We thought the Globe's Style section was a great way to reach the target demo, because for us the brand is about helping modern working women create a great wardrobe," he says. "Adding the online spots through Google is a good way to let people know that we had a website and it is better now than before."