MediaCom wins CIBC
The win comes following a nine-month review, and sees the GroupM agency take over the account from ZenithOptimedia.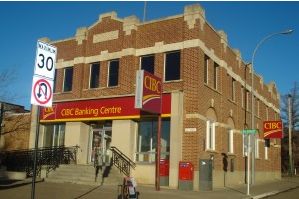 MediaCom has won the media planning and buying duties for CIBC, following a nine-month selection process. The agency takes over from ZenithOptimedia.
Beginning Nov. 1, MediaCom will be tasked with working on the brand's media strategy, search, planning and buying.
The agency was chosen from a shortlist of three at the on-site presentation stage, and two for the final presentation, Veni Iozzo, senior VP, marketing and strategy, CIBC, tells MiC.
"MediaCom excels at driving outstanding industry leading efficiencies for their clients," he says. "Additionally, they are leading edge in terms of their data and digital capabilities. This targeted and insight-driven approach is critical as we become more strategic in reaching an increasingly fragmented and diverse customer base. "
As for how working with MediaCom will change the way CIBC plans and buys media going forward, Iozzo says the strategy will be inspired by the bank and agency's focus on data.
"MediaCom is proud to have been selected as CIBC's new media partner," said Jamie Edwards, CEO of MediaCom Canada. "We look forward to helping them grow their business by facilitating deeper more meaningful relationships with existing and new consumers."
Juniper Park will assume the creative responsibilities from the bank's previous agency, Publicis. The agency will be responsible for the overall brand strategy and planning, creative development and execution as well as its social media efforts.
"Juniper Park stood out , with their strength in strategy, deep understanding of consumer and category issues, to help drive positive business results for their clients," says Iozzo. "The partners are passionate about growing our business and will be hands-on with our work – this commitment and partnership approach impressed us."