National Post merges sections
Beginning today, the Sports and Arts & Life, as well as Post Toronto and Weekend Post, are being combined and some Financial Post content will be removed.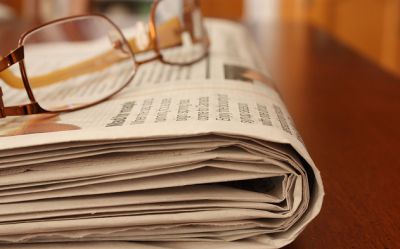 The National Post is merging sections and removing content from its Toronto paper, starting with today's issue. The Sports and Arts & Life sections will combine, as will Post Toronto with the Weekend Post. Cuts in content include the stock market and financial listings that run in the daily Financial Post section.
Douglas Kelly, publisher, National Post, tells MiC that the reconfiguration allows the publication in Toronto to follow the layout of its national paper, which is a three-section product. "There was some efficiency in merging the two sections and as publishers in a challenging environment we have to run our operations as efficiently as possible to reflect the times," says Kelly. The publisher was unable to disclose the total number of pages reduced as a result of the recent changes.
By removing the stock and financial listings from the Financial Post section, which can now only be accessed on Financialpost.com, the publication is able to focus more on "reporter-driven content" such as news and commentary, notes Kelly.
"You've seen publications around the world, including the Wall Street Journal, either reduce or eliminate stock listings," he adds. "We're reducing the stock info in the Financial Post because there's more available online and it's timelier."
Kelly doesn't expect the changes to have much of an impact on advertising in the paper because he says the content hasn't changed. "We're just packaging it differently and those content areas are still speaking to those different types of readers and by extension, different types of advertisers," he explains. "The primary selling point of the Post is the news and analysis and the financial package. This follows what our main audience drivers are and gives us a more efficient configuration."
According to the Audit Bureau of Circulations' (ABC) Consolidated Media Report (CMR), the Post's total average circulation of print paid issues from Monday to Friday for September was 130,134.