CRTC chair defends BCE-Astral Media decision
Jean-Pierre Blais's comments come as a federal spokesperson says Ottawa is not prepared to amend CRTC's Thursday ruling denying the deal.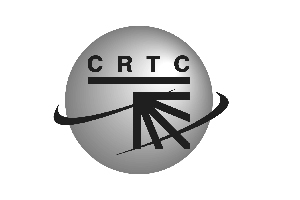 CRTC chairman Jean Pierre Blais hit the airwaves to explain, and defend, his regulatory decision to deny BCE's $3.38 billion takeover of Astral Media.
During a Friday morning press conference, the newly-installed Canadian TV czar came down on the side of consumers in rejecting the transaction.
"At the end of the day, BCE demonstrated clearly that the proposed transaction was good for BCE, but we were not persuaded that it was in the best interest of Canadians," Blais said.
"Our only option was to deny the application because it was not in the public interest. Simply put, this was not a good deal for Canadians," he added.
His comments came as a spokesman for heritage minister James Moore said Ottawa was not prepared to amend the CRTC decision on the Astral Media deal if BCE sent the matter to the federal Cabinet.
"Cabinet has no legal ability to overturn this decision," Sebastien Gariepy, press secretary to the heritage minister, told the Globe and Mail.
For his part, the CRTC's Blais reiterated arguments written into Thursday's decision on the Astral Media deal, namely that allowing BCE to get even bigger as a media giant would harm consumers and fair market activity in the Canadian media sector.
"This transaction would have resulted in an unprecedented level of consolidation in the Canadian marketplace, and we had grave concerns that BCE would have been able to use its market power in an unfair manner and to engage in anti-competitive behaviour," the CRTC chair told journalists.
Blais said the CRTC made an "informed decision," as he pushed back against BCE claims made late Thursday that the regulator relied on out-dated policy documents to back its case for rejection of the deal.
And the CRTC topper insisted BCE would push well past the 35% threshold for Canadian viewership share, had the deal been allowed to go forward.
What's more, Blais said blessing the Bell-Astral combo with major safeguards to protect consumers would have gone against the current CRTC push for deregulation to relieve Canadian media players of administrative burdens.