Globe Unlimited goes big for launch
The Globe and Mail's new online subscription services rolls out today with a multi-platform campaign that includes the newspaper's first-ever front-page wrap.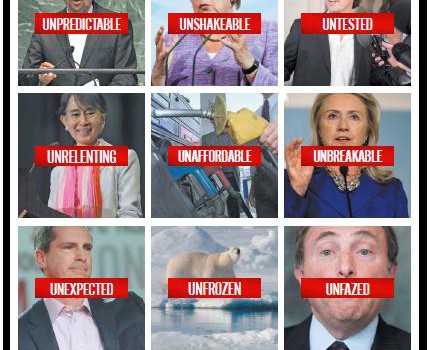 Today marks the launch of the Globe and Mail's online subscription service, Globe Unlimited. To show how important the new business model is for the Canadian publication, it's launching its most integrated campaign, which includes a first-ever Globe and Mail newspaper wrap, Alon Marcovici, VP of consumer sales and marketing, Globe and Mail, tells MiC.
Readers of the Globe this morning will be introduced to the new service via a print wrap and double page spread of ads (placed by Gaggi Media and developed by Naked Creative along with the pub's in-house marketing team) in the newspaper. "We have done section wraps, but never a main newspaper wrap," says Marcovici. "Right now, [the wrap is] meant for this product and we have no commitment to offer it [to advertisers in the] long-term."
The launch of Globe Unlimited is also being supported by online ads, from pre-roll spots on AOL to ads on CNN Money, the New York Times and CTV as well as website takeovers of BNN, Canadian Business, Time and Money Sense. The Globe is taking to the big screen as well with in-cinema spots and the small screen with commercials on specialty channels including Food Network Canada, Discovery Channel Canada, History, Bravo and Sportsnet.
"We had an extensive campaign like this for our redesign, but we have never done it in such a way that it's integrated between our print products, our digital product as well as additional outside media, the combination is unprecedented," he says of the seven-week campaign that is set to come back in the New Year.
"Internal media will keep going. This is a new way of doing business for the Globe; this isn't just launching a new product and then disappearing. So you will see promotion for Globe Unlimited from now on."