Canadian Screen Awards adds a media partner
The new awards program names Hello! Canada as its print partner, and reveals sponsorship opportunities leading up to the event.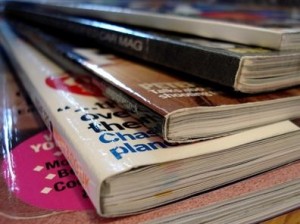 The Academy of Canadian Cinema and Television (ACCT) has announced Hello! Canada as the official print partner for the first annual Canadian Screen Awards.
The new awards program, which melds the previously separate Geminis and Genies, and also includes more digital work, is set to air March 3 at 8 p.m. on the CBC with Martin Short as host.
Jennifer Stewart, director of marketing and development, ACCT, tells MiC the partnership with Hello! Canada will begin when the nominations for the awards are revealed in January, with the magazine printing pieces on the stars and building hype in advance of the event.
Hello! Canada had 69,225 single copy sales and 130,575 paid verified subscriptions for the six months ended June 30, 2012, according to numbers from ABC Canada.
"Because Hello! Canada is a weekly there are a lot of opportunities to build up to the awards instead of just doing a news piece after it," says Stewart. "The goals are to bring more viewers to the actual broadcast and to increase profile of Canadian celebrities and also to promote the academy."
Stewart says the increased profile the publication partnership will bring to the event also allows ACCT to attract more public-facing sponsors for the awards. She says public or industry facing sponsorship spots are available, both in the lead up to and during the actual Canadian Screen Awards this March.