Juice Mobile launches RTB platform
The Toronto-based marketing company rolls out what it calls the first mobile-specific, real-time bidding platform in Canada.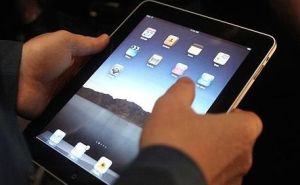 Toronto's Juice Mobile is the new kid on the real-time bidding block. According to a company release, its new RTB platform is mobile specific and opens up ad inventory to thousands of mobile publishers and apps.
Juice Mobile joins a roster of media companies launching real-time bidding platforms on both the supply and demand side this year, including CBC, Rogers and Shaw (CPAX), Casale Media (Index Platform) and Starcom MediaVest, Olive Media and TC Media (RTB marketplace).
Neil Sweeney, the company's president and CEO, says Juice Mobile's new service "addresses the mobile shortcomings of online RTB engines" by providing more efficient targeting than what's being offered by foreign-based (U.S. and U.K.) mobile networks that currently service the Canadian market. A Juice Mobile representative says the company is not aware of other mobile RTB platforms based in Canada.
"It is important to note that RTB is not a strategy unto itself, it's an execution," adds Sweeney in a Juice Mobile release. "And by implementing this as part of Juice's product offering we are allowing our clients to better execute the strategies they have developed with Juice. Now our clients can service all of their needs at Juice whether this is custom development, rich media, premium impressions, video, analytics and m-commerce all in one shop."