Postmedia reports losses for fourth quarter
A decrease in print advertising, largely in classifieds, and print circulation were the biggest factors behind the dip.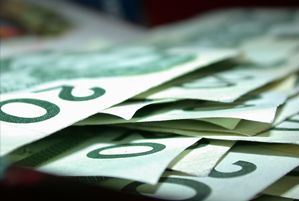 Postmedia has reported revenue losses of $12.0 million versus the same period last year in its fourth quarter report. Revenue for the period, which ended August 31, 2012, came in at $190.1 million, 5.9% less than the same period in 2011.
Losses in the quarter were largely due to decreases in print advertising revenue, which dropped $10.1 million (8.3%) for the quarter, with the biggest dip coming in print classified ads. Print circulation revenue also dropped $3.2 million (5.9%). These losses were offset by smaller gains in digital revenue which jumped $0.7 million (3.5%) relative to the same time last year, according to the Postmedia report. Also preventing deeper losses were cuts to Postmedia's operating costs, which were down $22.1 million (or 3.1%) against the same period last year.
Paul Godfrey, president and CEO of Postmedia said print ad revenue trends are continuing into the first quarter of the new fiscal year, with gains coming in local digital revenue streams.
In terms of what to expect from the media co in the next fiscal year, Godfrey said it will be rolling out the paywalls that have been introduced on its Montreal, Vancouver and Ottawa newspaper sites across to the rest of its brands, including the National Post.
Wayne Parrish, COO at Postmedia said the company sees long and shorter term opportunities to reinforce circulation revenue with its paywall subscriptions. He adds that he doesn't think other sites, like the Globe and Mail adding its own paywalls will have a long term impact on traffic to Postmedia property URLs because they see the whole industry trending that way.