Sailing Billboards hit the water
The new OOH media company is looking for advertisers to run their marketing messages on 40-foot boat sails, beginning in the spring/summer of 2013.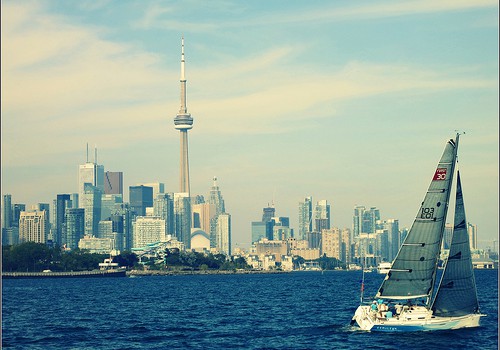 The aptly named Sailing Billboards will begin operations in the spring of 2013 and is currently looking for brands that want to move their advertising from land to water. The Toronto-based company is offering companies the ability to shroud 40-foot boat sails with their marketing messages during the summer.
Given that this is a seasonal product, Brett Rathbone, founder, Sailing Billboards says breweries with summer-specific drinks would do well to use the sail-based billboards. "Any company or product that currently utilizes out-of-home advertising to build awareness [would be a good fit]," he says. "But I think there is a potentially ideal fit with a [brand] that encourages outdoor life and has an image that is aspirational in nature."
Production costs of the sails, which show creative from edge-to-edge and on both sides, can be top-heavy. And for that reason, Rathbone recommends clients book for the full summer season, generally between June 15 and Sept. 15. As of now, the company is offering ad placements on the sails of one boat, which tours Toronto's inner-harbour on a defined schedule and therefore provides close proximity to consumers on land, he adds, noting that the company does not own the boat, but rather rents its sails for ad placements.
Rathbone believes that billboards on buildings have the same fundamental value as billboards on water. "They are huge presences that cut through the daily onslaught of marketing messages through their sheer scale," he says, adding that boat ads further traditional billboard reach and exposure as they're mobile, dynamic and associated with an environmentally-friendly activity.