TSN, Sportsnet to share English Premier League games
Both sport specialty channels will air 190 matches over three years, starting with the 2013-14 season, as TSN raises its annual offering from 50 games.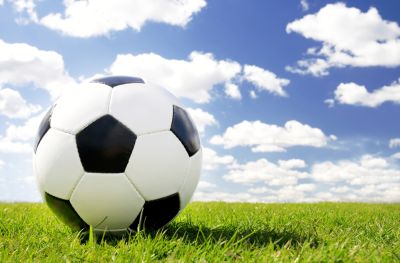 Sportsnet and TSN will share the Canadian rights to English Premier League games, starting with the 2013/14 season. There's 380 Barclays Premier League matches each year, so there's a lot of content to go around. And it's also hotly-contested content.
As Sportsnet secures a three-year extension on its Premier League coverage, rival TSN has increased its slate of English league games from 50 to 190 games per season.
Sportsnet's multi-platform agreement for TV, online and mobile includes rights to an equal number of 190 matches each year through to the end of the 2015-16 season.
Sportsnet has been airing English Premier League games since it launched in 1998, going head-to-head with TSN.
"Sportsnet is proud to continue our strong partnership with the Premier League, furthering our commitment to providing Canadians with unparalleled access to world class soccer content," Navaid Mansuri, VP of finance and sports programming at Sportsnet said Monday in a statement.
Shawn Redmond, vice president of programming at TSN, was equally happy to unveil a multi-year deal for English league games through 2016.
"The Premier League is home to the world's most popular teams and biggest stars in soccer. With a dedicated and growing fan base in Canada we are looking forward to giving fans even more Premier League coverage with more games on TSN than ever before," he said.
Sportsnet and TSN already compete for the attention of Canadian soccer fans with European league games.
Sportsnet has separate multi-platform rights agreements for the UEFA Europa League, UEFA Champions League and World Cup qualifying round matches.
And TSN is the national broadcaster of Major League Soccer games, the Canadian home of the EURO 2016 competition, and the rights holder for the FIFA World Cup soccer package from 2015 to 2022.
From Playback Daily