Toronto Star brings out the Wheels
The newspaper will launch a national automotive magazine next month, which will be inserted into the Star and Metro dailies four times a year.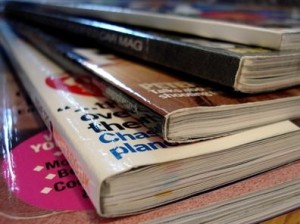 Starting off as a single print section in the Toronto Star and later moving to online with its own dedicated website, the publication's automotive news offering Wheels is expanding to include a seasonal magazine, Sandy Muir, VP of advertising, Toronto Star, tells MiC.
The separate title, which will be called Wheels, is set to launch mid-November and will be distributed as an insert inside select Toronto Star and Metro newspapers, as well as in The Gazette in Montreal, he explains. Muir adds that the magazine will be printed four times each year with a national circulation of 500,000 in Toronto, Vancouver, Calgary, Edmonton, Ottawa, Montreal and Halifax. For competitive reasons, he was unable to disclose the names of brands that will appear in the magazine, saying that the issue is closed to advertisers for the fall, but will reopen in the new year for the next issue.
"This is just another way to speak to the market and [auto] is a really large category for us," he says of the product, which will enable clients to directly target an audience that's specifically interested in the industry. Muir notes that the Star has experience in the field of producing separate automotive content, having distributed a tabloid-style newspaper for the Auto Show earlier this year.