AppNexus announces Canadian GM
The real-time advertising tech company's Toronto office will launch within a month and be headed up by Heather Forrester.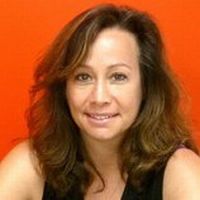 Michael Rubenstein, president of AppNexus, tells MiC that the real-time advertising technology company, which provides the platform for the recently formed Canadian Premium Audience Exchange (which includes the CBC, Rogers Communications, Shaw Media and Corus Entertainment), as well as other media companies like The Globe and Mail, Olive Media and Microsoft Advertising, is opening its Toronto office and has named its Canadian general manager.
The Toronto office, which Rubenstein says will open within the next month, will be headed up by Heather Forrester, who most recently worked at Google and has previously held positions at Yahoo! and Bell Enterprise Solutions.
"Heather is going to play a big role in getting the Canadian offering off the ground," says Rubenstein. "She has a great combination of media expertise and technology savvy. We are not a media company, we are a software company and we needed someone with the right combination of knowing the market and knowing the technology."
Rubenstein says he expects the Canadian office of AppNexus to be staffed by about five people, mainly in customer service-facing roles like account management or client services, by the end of the first quarter of next year.
He says one of the biggest challenges in launching a bigger Canadian presence is in the area of education around the RTB space, which is still relatively new in Canada.
"Any time a new technology enters the market there is a period of education that has to happen around the benefits of using the technology and how to use it," says Rubenstein. "Buying and selling ads programmatically is a very different skill set, and it even requires a different mindset from the more traditional and manual ways. The automated way requires people who have an analytical mindset and have grasped and embraced technology and data. That is something that is going to take a little bit of time to take hold. But what we have seen in other markets is that once those things do take hold they do so very fast."