Plan Canada promotes Gifts of Hope
The organization is changing platforms for this year's campaign, which includes TV featuring the voice of Canadian actor Gordon Pinsent.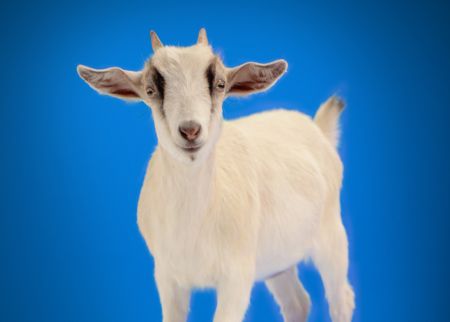 International aid and development agency Plan Canada has launched its annual Gifts of Hope holiday campaign, which encourages Canadians to buy things ranging from a mango tree to school supplies to a goat.
Rather than promote the catalogue with its traditional radio ads, the organization has launched a digital, OOH and TV campaign with media and creative by One Advertising, featuring a 15-second spot with Canadian actor Gordon Pinsent as the voice of the commercial's "spokesgoat," Jeff Cornett, VP, donor marketing at Plan International Canada, tells MiC.
Aimed at a target audience that is split about 60/40 between women and men of above-average income between the ages of 35 and 55, the spots will air on specialty networks across Canada into December. The campaign also features OOH ads in Toronto and Vancouver, and digital spots on sites like The Weather Network, Yahoo! Canada and CBC.ca, all driving people to the Gifts of Hope website.
Cornett adds the media spend for Plan Canada is split throughout the year between the Gifts of Hope campaign and the organization's Because I am a Girl campaign, which runs in the warmer months.