Cracking CBC's winter code
CBC English Services EVP Kirstine Stewart on cost-effectiveness and connecting with Canadians with the winter 2013 schedule.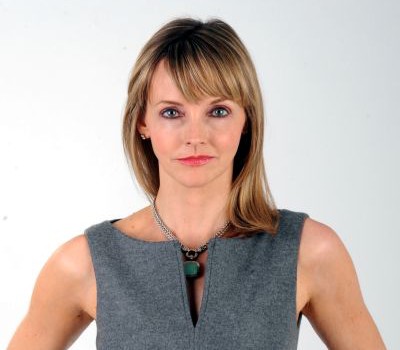 Kirstine Stewart, CBC EVP English Services, says it's a foundation year for the CBC, and that's reflected in the pubcaster's winter schedule, which was unveiled Tuesday.
With new shows Cracked and March to the Top, and several returning favourites, there are no big surprises on the schedule.
But that's part of the CBC's strategy to go into 2013 with a slate that will connect with Canadians, says Stewart, particularly after a year plagued with budget cuts.
"We wanted to make sure we saved our best for the right time," she says, adding that the fall was an opportunity to catch different audiences, with new shows like Over the Rainbow, than those who connect with the U.S. pickups playing on CTV, Global and Citytv. "You play a bit with the schedule in order to maximize what you've got."
The 2013 winter schedule brings returning series with strong audience to the airwaves, like Arctic Air, Mr. D and Republic of Doyle, shows that Stewart says people have been eagerly anticipating.
"It's a heavy hitter kind of all-star grouping of great programs and then it gets joined by new shows like Cracked and March to the Top," she explains.
Cracked, a one-hour cop procedural, looks to be grittier and darker than the CBC's traditional drama offerings, but Stewart says the show will be complemented by the rest of the schedule.
And taking this approach is a move in leveraging the audience relationship that Stewart says the CBC has worked to regain over the last few years.
"One thing that was really evident with the CBC a few years ago was it needed to connect again with Canadians. The shows that were on the schedule weren't necessarily being watched or enjoyed by a lot of Canadians, and that was a big problem," she says. "So to get that trust and relationship back with the audience was incredibly important. Shows Dragons' Den, Being Erica, Little Mosque and Heartland were really good at fostering that," she adds.
And one-off multi-platform program March to the Top has been building audience through coverage on CBC news and online, ahead of its Jan. 30 airing. The 90-minute doc follows a team of 12 recovering Canadian soldiers on a climb to the top of Island Peak in the Himalayas.
But going forward, cost-effectiveness is a key to the CBC's programming plans.
"One of the challenges with cuts is that [they] actually put these types of shows [like March to the Top] more at risk. A one-off is more expensive, just by virtue of the promotion that goes behind it, than a series is. This is definitely the kind of thing that we do less of than we used to, simply because of the money that's available to us," she says.
The federal government in April imposed a budget chop of $115 million over three years on the pubcaster, resulting in 256 jobs lost in English radio and TV services, a $10 million hit to the CBC's news department, and $21.2 million in cuts to the English-language TV lineup.
And in October, the CBC said it would cut its budget by a further $28.4 million in fiscal 2013-2014 to deal with the phasing out of the Local Programming Improvement Fund.
From Playback Daily