Sobeys serves up holiday helpings
The grocer is taking this year's holiday campaign digital, with product videos, recipes and blog posts.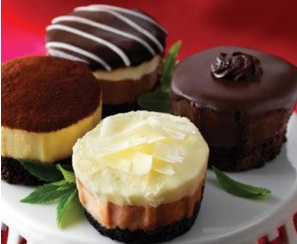 With Christmas just around the corner, Sobeys is revving up its holiday marketing. But this year the grocer's campaign is going digital to reach consumers through social media and the blogosphere.
With media bought by Carat and social media work by Entrinsic, the Holiday Helpings campaign aims to promote Sobeys' seasonal line of food products, while seizing upon consumers' desire to have stress-free (but delicious) holiday meals, Eli Singer, president of Entrinsic, tells MiC.
He adds that the campaign has two main targets: smaller, high-income households looking for quality food, and larger, mid-income households who prioritize a convenient shopping experience.
To reach these consumers, Sobeys' media strategy includes 12 videos, six product promotions and six recipes, which can be found on YouTube, Vimeo and Lovefood.sobeys.com.
The campaign will also feature blog posts, as well as content contributed by brand ambassadors through their own blogs, which will also be posted on Facebook and Twitter. A Facebook game is still to come.
"What we couldn't do is have a single TV or radio commercial  that says 'Come shop at Sobeys' and get a high-level message out during the eight-week holiday period," says Singer of the digital strategy.
He adds that the benefit of the approach is that it can be changed. Using website statistics to see which content is driving the most traffic, Sobeys can tailor the campaign to what consumers are responding to.
The campaign, which began Nov. 5, runs for eight weeks until the end of the holiday season.