Prairie Milk gets catty with app launch
The dairy farmer organization targets youth with a new Milk vs. Cats app.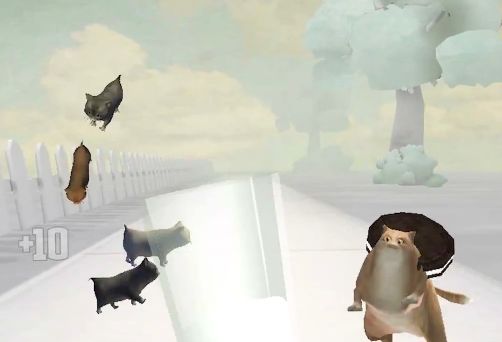 The Prairie Milk Marketing Partnership is seizing the purr-fect online popularity of cats with a new app targeting youth aged 9 to 17. The app, created with Dare Vancouver and developer Ayogo is called "Milk vs. Cats" and is available for free on all IOS platforms. The goal is to get people interacting with milk, as opposed to just talking at the target about the product, Melinda Falkenberg-Poetz, marketing communciations coordinator, Prairie Milk Marketing Partnership, tells MiC.
Users play the game in active or casual mode, navigating a course with a full glass of milk while cats (and other obstacles) try to knock it over. The user sits to play the game in casual mode, while in active mode the game uses the device's camera and GPS to add points for the physical distance a player moves.
The Prairie Milk Marketing Partnership is promoting the app through a campaign with media by Jungle Media and creative by Dare which appears on mobile sites, games and apps like Angry Birds, Perez Hilton and Words with Friends. It will also be promoted online at YTV, Global TV, CTV and MuchMusic and on Facebook with ads that direct users to the App Store.