Toyota Canada uses consumers to tell its story
The carmaker has partnered with Saatchi & Saatchi on its new social media campaign, which tells the stories of eight Toyota owners and their vehicles.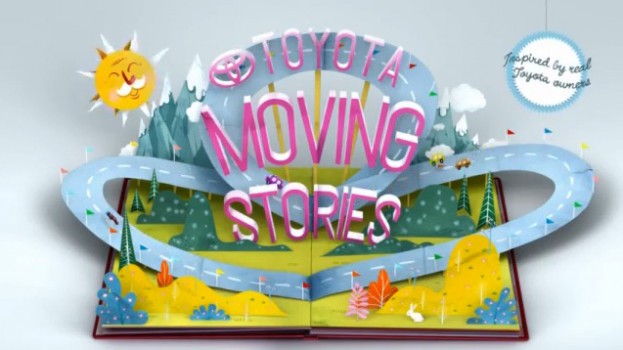 Toyota Canada is putting consumers in the driver's seat with its latest ad campaign, which tells the stories of eight Toyota owners and their beloved cars.
Conceived by Saatchi & Saatchi, the "Toyota Canada Moving Story" campaign uses creative videos, each designed in a unique style by a different group, and targets both men and women aged 35 to 55.
The videos will appear online via Facebook and YouTube, with a new ad being released every week until the end of December.
The first video, which was released Nov. 5, is animated and tells the story of Tim and his Corolla, which has literally travelled to the moon and back (distance-wise) in the 30 years that he's owned it.
Jamie Humphries, national marketing manager, Toyota Canada, tells MiC that the campaign differs from past ones because it's not about the brand trying to sell itself.
"One of the things we recognize is that trusted referrals from customers, friends and journalists can be much more impactful than traditional advertising," he says.
"So really it's encouraging people to share their opinions and experiences in a way that can ultimately be more powerful than any traditional TV ad that we'd ever be able to buy," he continues, noting that campaigns like this are more effective because they're more believable and engaging.
He adds that a smaller, social media based campaign made more sense for the brand because it provides it with the opportunity to build on its growing online audience.