Express opens its closet
The US-based retailer is kicking off Toronto and Edmonton launches with a campaign that highlights all of its Canadian stores.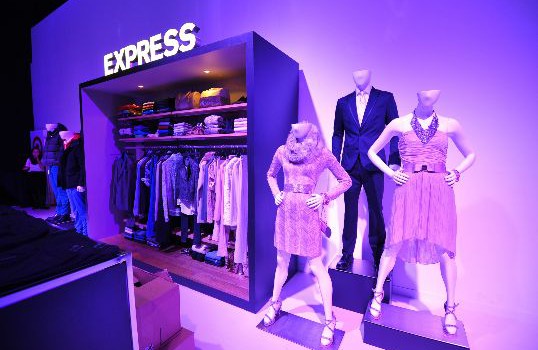 US-based retailer Express is promoting the launch of two new stores, opening today at Toronto's Eaton Centre and on Dec. 14 at West Edmonton Mall with a print, OOH and experiential campaign, which aims to raise the profile of all its Canadian locations.
With media by Starcom (which recently announced it won the Canadian account) and creative from a group of agencies, the campaign is targeting the store's core customers, aged 20 to 29, with print ads running in Fashion, Men's Fashion and Flare and a pop-up closet, Patrice Croci, VP media and events, Express Canada, tells MiC.
The closet, which allows consumers to check out six mannequins sporting looks from the Express winter collection, as well as enter an SMS-based contest to win pieces from the clothing company or a $25 gift card, first appeared at Toronto's World MasterCard Fashion Week last month, which Express sponsored. It has also been featured at Yonge-Dundas Square in Toronto and will move in front of the Eaton Centre this weekend to promote that location's launch before moving to Edmonton to support that launch next month, says Croci.
"This launch campaign shows us as a lifestyle brand," she says. "Our competitor mindset is different depending on whether we are talking about casual, dressy, etc. but with our campaign being integrated it shows we service all the lifestyle needs, which I think sets us apart."
Express also activated its sponsorship at Toronto's Fashion Week by live streaming its catwalk show on two billboards at Yonge-Dundas Square, something Croci says is a first for the brand.
The OOH elements of the campaign will be in market until the end of the year, with print ads continuing on into 2013.