Cuba Tourist Board lures Canadians
The organization is trying to attract tourists to its sandy shores with a new OOH campaign that uses RSS feeds to display the temperatures in major Cuban cities.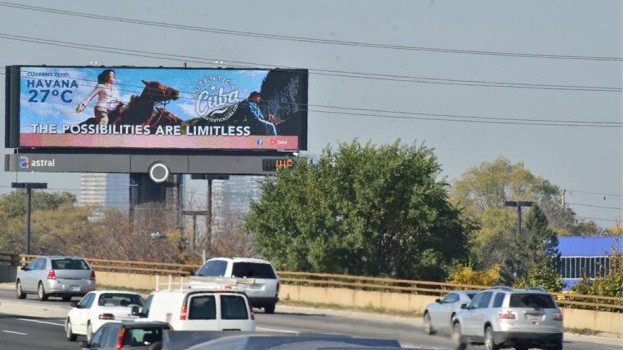 It's that time of year again. The mercury is falling fast, the snow will soon follow, and winter-weary Canadians will be longing to be anywhere but here.
At least, those are the feelings the Cuba Tourist Board is hoping to capitalize on with its latest OOH campaign, which aims to attract Canadians to the tropical country.
With media by Magi Communications and creative by Brandworks, the campaign uses ad space on Astral Out-of-Home's digital and static boards in Toronto, Vancouver and Montreal.
Targeted at mid- to-high-income families and couples, it features six different ads that highlight Cuba's sandy beaches, crystal blue waters and fun activities. It also uses an RSS feed to display the temperatures in Holguin, Havana and Varadero, Cuba when the temperature drops below 10 Celsius here and rises above 22 Celsius there.
In addition to digital and static OOH, the campaign also makes use of TV spots on specialty channels on the Shaw network, such as the History Channel, Food Network and Showcase. The TV ads also include a themed night on Lifetime and a sponsorship on the TVA program Salut Bonjour.
While Astral Out-of-Home made use of RSS feeds for a campaign with Loblaws a few years ago, Adam Turner, account manager, Astral Out-of-Home, tells MiC that they are still relatively new to advertisers in the OOH space.
He adds that using a mix of digital and static boards was the best strategy for the Cuba Tourist Board because it allows it to reach consumers along the major arteries in the downtown cores and outer edges of the target markets.
The campaign is slated to end Dec. 31.