Bell Media gets in The Loop
The media co is rebranding Sympatico on Dec. 13 with an increased focus on video and lifestyle content.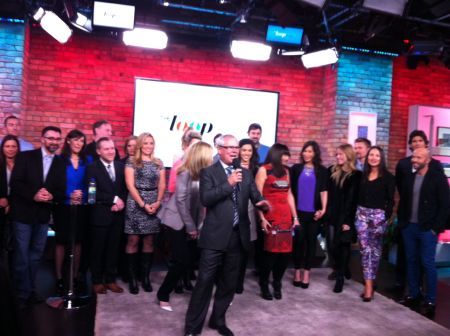 Bell Media has announced the rebranding of its 17-year-old web portal Sympatico as The Loop by Sympatico (eventually becoming simply The Loop), with the new site bumping up its focus on lifestyle and original content video, targeting consumers aged 25 to 54 with a female skew, Catherine Macleod, VP, specialty channels, Bell Media, tells MiC.
Video content on the new site, which launches Dec. 13 at Theloop.ca will come from Bell Media personalities including Jeanne Beker, who said at yesterday's launch that the site is the opportunity she has been waiting for since Fashion Television stopped production earlier this year to cover style in a new way. Other hosts featured on the site will include App Central's Amber MacArthur, eTalk's Danielle McGimsie and The Marilyn Denis Show's Owen Reeves.
New video content will be uploaded from at least two contributors each weekday, says Macleod, in addition to a constantly updating stream of news and entertainment.
The name The Loop was chosen because of the positive connotation with being "in the know," says Nancy McConnell, VP, digital sales, Bell Media. She adds that the new site's increased focus on original video content allows clients to be involved with more sponsorship and product integration opportunities than before.
"The Loop also has the connotation of community and ability to tie people together, and adds a nice feeling to the brand," she says.
Autos, the car section on Sympatico, will get its own vertical in 2013, says McConnell, which gives advertisers looking to reach car lovers additional opportunities.
"With the relaunch of Sympatico it is an opportunity to look at how the Autos brand can expand and live on its own," she says. "It is a very in-demand area for clients, and spinning it off into its own entity will allow us to meet more of that demand."
A consumer-facing campaign promoting the launch of The Loop will kick off in early 2013, with the rebranding and relaunch of the French version of Sympatico coming next summer.
Photo: Rick Brace, president, specialty channels and CTV production, Bell Media (centre) introducing the team behind The Loop by Sympatico at the launch event in Toronto.